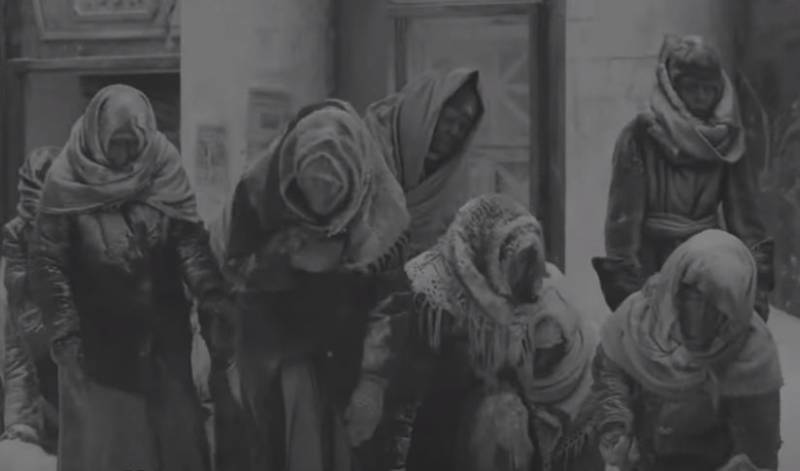 On the posters for Victory Day, the Nazis again flash under the St. George ribbons, somewhere instead of the Soviet
tank
decorated with american. Pictures of a Finnish reindeer herder circled around the country, which the "designers" tried to pass off as a Soviet soldier in the Arctic. In St. Petersburg, the "lady", while intoxicated, fell on the fire and extinguished it ... by herself.
These plots, according to the author of the plot of "The Malice of the Day," Konstantin Semin, indicate that today we live in a farmyard. Swine is reproduced by conditions, including socio-economic.
The complete absence of at least some intelligible ideology gives its impetus here. Although what ideology to talk about if our Constitution prohibits it.
Konstantin Semin:
While we live according to the laws of the jungle, it is foolish to startle from a growl or a delicious champing above the ear. This is our growl, this is our champ. You say the Czechs encroached on a monument to Marshal Konev, the Ukrainian authorities praise Bandera, the Americans forgot who liberated Auschwitz ...
The following is a trailer for a new film about the blockade of Leningrad. The film "The Siege Diary" was shot in our country. In the shots, a crowd of people, like a zombie, selects bread that is intended for children. The film is being prepared for showing in 2021. It was created with the support of the Cinema Foundation, the Ministry of Culture.
Konstantin Semin wonders, so who is more offensive to the memory of the war: a drunk woman on that same Eternal Flame or officials, creators who deliberately make such films. Semin calls this the doctrine of degeneration.