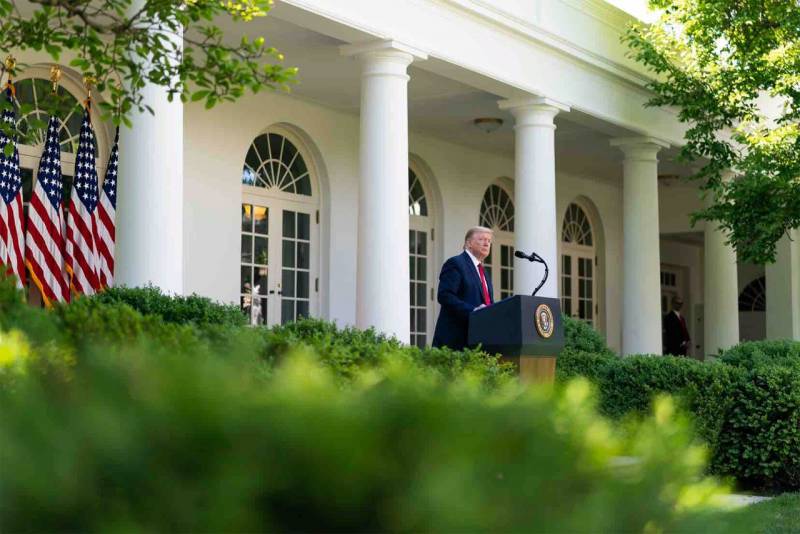 China's ongoing accusations of spreading the coronavirus and Washington's threat to cancel part of its US debt could force Beijing to retaliate with US securities. About this writes the Chinese publication South China Morning Post.
According to the newspaper, China, tired of US accusations, may sell part of the US public debt, thereby collapsing the dollar. According to reporters, Beijing is considering the option of using a "trump card in the sleeve", which at the most inopportune moment may shake the American securities market. The fact is that Washington is currently busy issuing new bonds to finance a number of programs adopted to combat coronavirus infection and its consequences, and their volume reaches 4 trillion. dollars.
There is a strong desire for countries such as China and Russia to move away from settlements in US dollars. At least in order to "disarm" the US government
said Xu Sitao, chief economist at Deloitte China.
Note that the US public debt to China is 1,1 trillion. dollars, part of which Washington is threatening to write off as a response to China's spread of the coronavirus. But the United States itself will not do this, the newspaper writes. But China can sharply reduce the volume of investments in US securities or even sell part of the US public debt, which will lead to a sharp jump in interest rates on securities of the US Treasury.
However, according to some experts, the dumping by China of even the entire US public debt will not lead to any collapse of the dollar, since the US Federal Reserve will buy it "to the last cent." What is 1,1 trillion. US government debt, owned by China, against the background of the fact that the Fed over the past month and a half bought up government bonds by 2,5 trillion. dollars and continues to engage in such a ransom. On the other hand, the dumping of the US government debt by China may lead to a chain reaction, which cannot but affect the American economy.