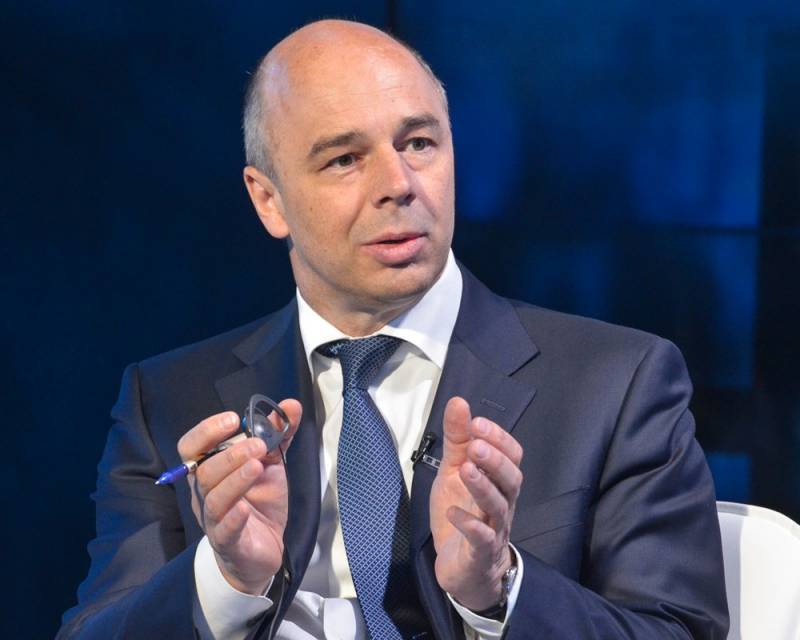 Counting money in your own pocket
Despite the fact that during the years of reforms and oil abundance, people, as they say, have completely lost their shame, counting money in someone else's pocket is considered an occupation not entirely decent. But how fascinating it is! .. However, we invite readers to deal not with a stranger, but with our common pocket. Both the federal and regional budgets, and even the National Welfare Fund, are, after all, our readers, our common pocket.
Now it's not so important that we delegated the right to manage the budget and the NWF to those who seemed to be absolutely democratically elected on the basis of the Constitution, which is still in force. And we still have not been deprived of the right to at least ask where the money is. To exercise this right, it is not necessary to be even a deputy.
During the reign of the current guarantor and his "reserve" Russia managed to earn a lot, even a lot. Although the most enterprising representatives of the Russian elite (the business elite and the political elite) managed to plunder and steal, take away and transport over the hill, much more. Well, we put them on our own neck. We tolerate, and maybe even tolerate now, because after May 12 we were promised "to start letting go."
Don't you think that if today only the general public would moan and yell under the yoke of quarantine, they would shut it up quickly enough? But the business is already moaning and howling, and almost all of it, which is not engaged with the authorities and the oligarchic elite. It is clear that someone very much wanted to take all this and "squeeze".
To squeeze to the maximum, for the sake of which it was started, by all indications, the current "to the ground, and then." However, if you even wring out the ruins, then you will have to build something later. To rebuild, with which our "push-ups" are not doing very well.
Now it's not so important, because it's almost impossible to change something. "Something", with the exception of just the financial situation, because not responding to the moans and cries that are heard everywhere already up to the capital, it becomes simply dangerous for the authorities.
However, the first answers already sound. The answers are not that slurred, but some mocking, which should be generally considered as an open front in relation to the president. As soon as he gives a hint, even through a spokesperson, about some real payments, his entire financial and economic environment immediately rises a wall.
In this wall, or rather, in line, are the unshakable head of the Central Bank Elvira Nabiullina, and the best bankers of Russia, beginning with German Gref and ending with Kostin or Tinkov, and the deputy prime ministers with the deputy prime ministers, and the head physician of all Russia, which scares the eyes.
And then - the academic elite, shyly shy away from atypical representatives of the scientific department, headed by Sergey Glazyev, who have not yet lost the ability to adequately perceive the eerie quarantine reality. In time, our chief financial officer, Minister of Finance Anton Siluanov, also managed to get in this line.
In turn, I said: in turn ...
The continuation can always be read by Bulgakov, even better - to see and hear in the cult film, the unique Vladimir Tolokonnikov voiced this simply brilliantly. Did you notice how officials categorically refusing any real help to the Russians literally line up with their excuses and justifications?
And this is after the president's repeated statements about saving salaries. Well, of course, the salary of whom should definitely be saved and will be saved, and even guarantee surcharges. Crisis, or rather, anti-crisis, of course. To whom exactly "follows", everyone knows without a hint.
Officials, security officials, those who were able to stick to them, and even doctors and nurses were promised something. But to promise, as you know, is not to marry. So, they will most likely "throw" many people; they have already thrown all the information about it in the "big" media.
The finance minister, of course, has nothing to do with it. His job is to count and clarify. We quote: "... you need to live within your means, and spend reserves, and you will have to increase the public debt, but carefully -" we can't scatter money from a helicopter "."
Beautiful, although one thing here is too obviously contrary to the other. And if Mr. Minister, who also held a higher post - the First Deputy Prime Minister, is ready to put up with the fact that he will have to spend reserves, he must explain why they should not be spent on people. Without them, your entire business is nothing, and the budget, however, is also.
In the end, the budget is not the government's money, and not even the president's money, it's the people's money, which the people absolutely democratically transfer to the president and the government. And if this is not so, it is better to put the authors in jail right away.
Anton Germanovich's confidence can be envied - he has already said more than once that "we have created the necessary financial buffers and we will survive even at a price of $ 10 per barrel". One would like to ask about "we" and "they". If Siluanov's "we" are "they", then they really will live at least at $ 10.
It is worth recalling here forgetful that in 1998, at such a level of oil prices, our oligarchs, many of whom did not disappear, and Khodorkovsky even managed to return from places not so distant, without any hesitation, increased exports. And shortly before the default, and even after it. This is the federal one, that is, our national budget is losing a lot at low oil prices, and the oligarchs are drumming in general - that's how our tax system works.
You can also recall that even the current Minister of Finance once related to its creation, although not the most direct, simply by virtue of the position held. When a group of comrades from the Ministry of Finance, headed by Sergey Shatalov, composed the current Tax Code, Anton Siluanov headed the Department of Macroeconomic Policy and Banking. The same Ministry of Finance, as you know, and without its signature no Tax Code would have ever seen.
Who is last? Not the last, but the last one!
But back in the queue - the finance minister in it at the moment seems to be the last. More precisely, extreme. On it and all the bumps in case of something. They can also dismiss, or better, quarantine. They did see off the premiere, he only had to give a hint about the tax holidays, and even, an unheard of business, about raising pensions and unemployment benefits.
Regarding the coronavirus, the prime minister also needs a comment. After all, Mikhail Mishustin seemed to be from the same cage, he regularly filled the treasury for many years, although his merit was only in what he considered good. By the way, everyone who is seriously interested in the state of the prime minister is ready to inform with good reason that it is huge. This follows from his own tax return.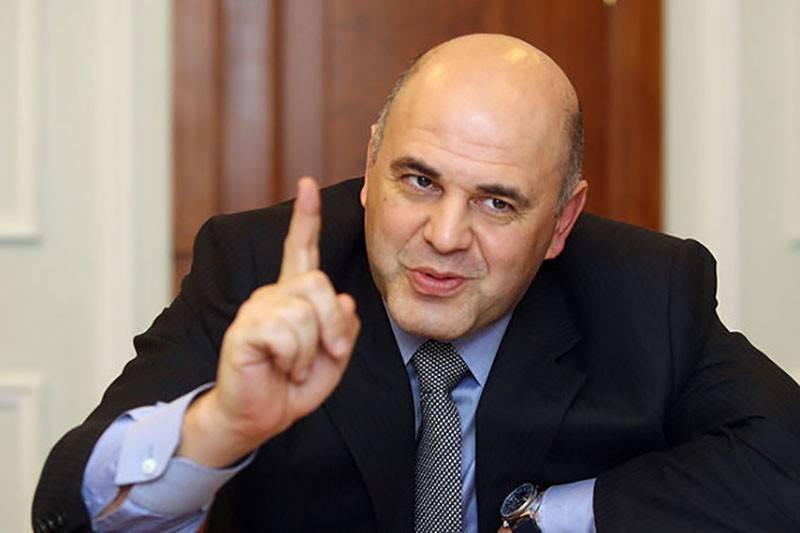 Well, filling the budget is not a direct merit of the tax service, but you and I, dear readers, because no matter how many partisans and underground workers we do, we all strive to work "in the white" way. But the head of the Cabinet of Ministers, who had suddenly suddenly gone into a ballot, about which the authors knew by no means firsthand knowledge, always resembled a person-function. And purely functionally, he realized that in no case should he cut into a meat a cow that regularly gives milk. Then you'll not be able to collect anything from anyone. With all that desire.
And here, after all, oil also fell in price at the wrong time. And who needed the very victory in the war with the Saudi princes? They certainly will not remain unprofitable, as, indeed, are our oligarchs, who have beaten off their right to rob their own gasoline. As a result, we again have to pay for everything, simple scribblers, even with academic titles, and ordinary readers.
In explanation of his categorical refusal, the minister did not say "no money." Because it's not true. But he said a lot of words and even brought some figures. In lengthy articles and spread-out interviews or tens of thousands of characters, the proportion of numbers is no more than a percentage or two. However, it is worth bringing them here.
200 billion rubles to support healthcare and sanitary-epidemiological measures; for measures in the field of social support (including funds reserved for unemployment benefits) - more than 250; support for sectors of the economy (primarily SMEs) - about 800 more, support for regions - about 200; balance of extra-budgetary funds - more than 400 billion. He named the main ones, and this is without taking into account guarantees.
To finance additional costs associated with supporting the economy, the proceeds from the acquisition of Sberbank from the Central Bank will be used - 1,07 trillion. rub. this year. And you need to dwell on such an increase in costs. Plus, the balances that have passed since last year are 1,1 trillion rubles, of which some will be spent.
And this, coupled with the percentage of GDP losses, as well as discussions about the budget rule for the oil industry, by and large, all that was voiced by the country's chief financier. The numbers, of course, cannot but impress, but they are as general as they are uncontrollable. None, even from the Accounts Chamber of the Russian Federation.
On the network now it is almost impossible to find data even on purchases of unfortunate masks, not to mention something more serious. It is clear that for the fragments of these billions, even hundreds of billions, there will be a terrible squabble in the corridors of power, lawmakers will also try to cling to something.
Once again, people will have to watch and keep quiet in masks. They, by the way, have already been promised to be made mandatory almost until next summer. Who promised? Yes, all the same lady with a frightening look, clearly not taking the oath of Hippocrates. Where it says: "Do no harm!"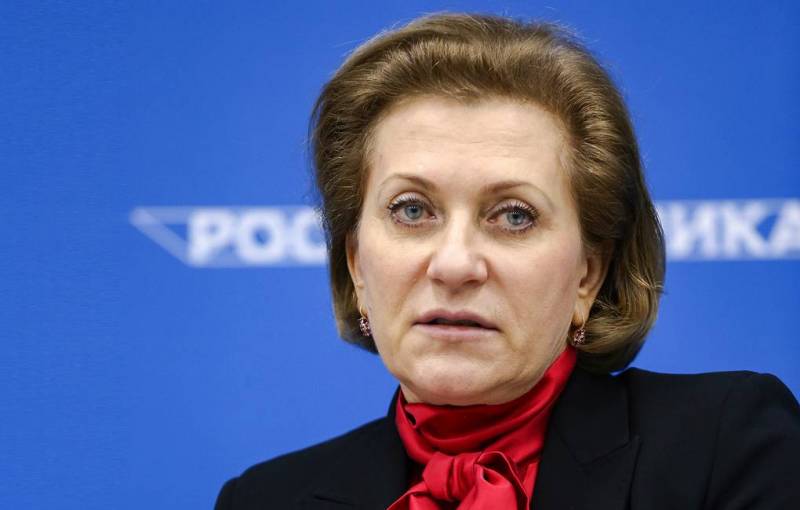 However, today our main character is not this Madame Popova, capable of intimidating even the dead, but another official of a slightly higher level. He, as we see, tried, at least tried to explain to the Russians why, unlike the Americans and Europeans, they are not owed anything from the budget or from the reserves.
But Siluanov didn't even slow down on this, he managed to make another bold, but, in fact, quite consistent statement. About the possible, and therefore, most likely, inevitable, freezing of deposits of citizens. The largest, of course, the minister even called some unthinkable figures, but ... a trend is important. As the saying goes, the curtain!