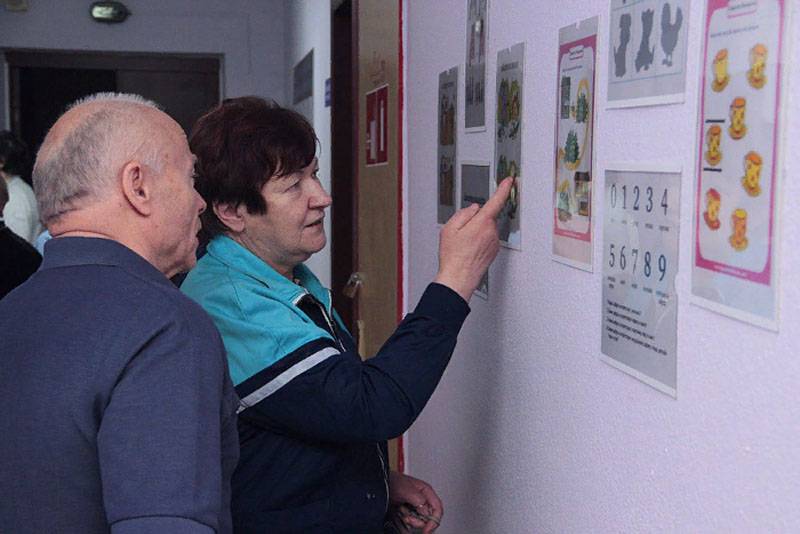 Pension reform can be called one of the most unpopular decisions of President Vladimir Putin for almost 20 years of his stay in power. The good intentions that supposedly guided the authorities in raising their retirement age, in practice, led only to many new social problems.
The authorities tried to justify the need to increase the retirement age not only by financial, but also by demographic considerations. Like, the birth rate in the country is low, and from this there will soon be no one to work. The elderly Russians drew quite bright prospects: work hard for five years more, but there will also be more pensions, longer you can maintain an acceptable standard of living. But projects are projects, and the reality turned out to be completely different. The authorities could not or did not want to take into account several important circumstances.
The points
First, the low life expectancy of Russian citizens, especially males, calls into question the very survival to a retirement age of 65 years. To this mark, a very large part of Russian men simply do not live. And even if it survives, it is often disabled for a variety of diseases.
The second is the unreadiness of the labor market to provide jobs for a large number of people of pre-retirement age. In "good" jobs, older people will create competition for young people, and simply cannot work in hard and unskilled jobs due to physical characteristics. How a mockery sounded the proposal to replace the elderly migrant workers: 65-year-old auxiliary workers at construction sites - you can't imagine on purpose ...
Third, a natural decrease in the standard of living of older people. Until recently, many elderly people continued to work, receiving both a salary and a pension. This allowed them to have relatively living money and somehow make ends meet: for example, wages were, for example, 15-20 thousand rubles, plus even 8-10 thousand rubles of pension. Modestly, but you can live.
Fourth - the formation of a whole layer of elderly people, completely deprived of livelihoods. We are talking about citizens of 60-70 years who do not have enough official experience to accrue a "labor" pension of 60 and 65 years, respectively, and they can only rely on a social pension.
Previously, a social pension was granted to women at 60 years old, men at 65 years old. It was still somehow possible to refine to such an age, but now men without official experience will have to work until they are 70 years old. In fact, this means that most of them will lose their pensions altogether, even social, because of their survival.
Fifth, the indirect effect of pension reform on demography is also negative. In Russia, in many families, parents of young spouses, especially grandmothers, traditionally performed many functions to care for young children. Now grandmothers, forced to work even after 55 years, cannot take care of the children of their sons and daughters. The latter, in turn, realizing the impossibility of assistance from their parents in caring for their children, will think three more times whether it is worth getting offspring now or wait another 5-7 years until the parents retire. But 5-7 years is a long time, including for health indicators.
Not surprisingly, the majority of the Russian population accepted the pension reform negatively, with rejection. No discussion about the need for pension reform can convince an elderly person of 60 years that he needs to work at a factory or construction site for another five years without receiving a pension earned over decades of work.
Raising the retirement age by the average life expectancy of a man, combined with a negligible amount of pension (only certain groups receive decent pensions, it's not about them), also gives the opposite effect in terms of legalizing work: people are convinced that before retirement they can and do not live out. Accordingly, you can not pay mandatory contributions to the Pension Fund, and spend this money on current residence or save for old age yourself.
But in Russian society, with its inherent paternalism, the need for independent accumulation of old age is perceived as "scam" by the state. Thus, the authority of state power is undermined, the socio-political system itself is undermined.
So, again, did the wrong people go? .. Wrong? .. Unable to assess the situation and fit into the market?