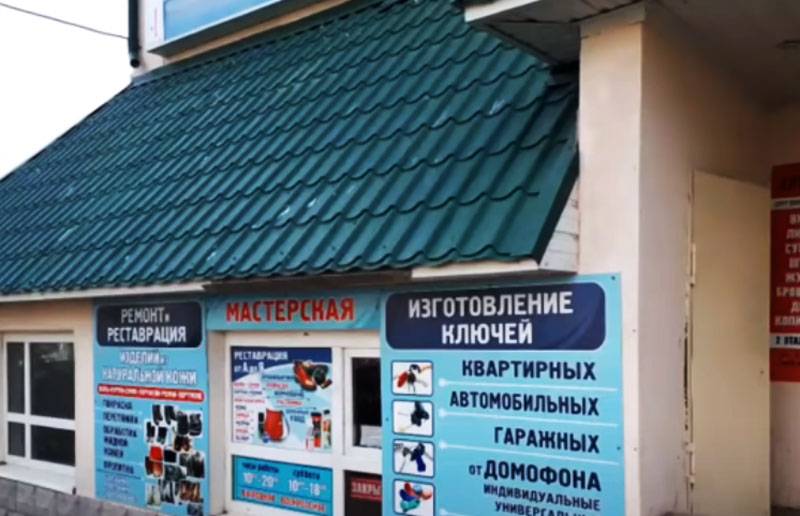 Small business enterprises can rightfully be classified as the most severely affected by the economic consequences of the coronavirus pandemic and the quarantine restrictions imposed in connection with it in our country. There is nothing surprising in the fact that it is their representatives who most actively advocate for the early weakening of the current rigid isolation regime, which creates barriers to their activities. Too many of these entrepreneurs fear that ruin will overtake them sooner than illness ...
Despite its own small status, this business plays an important role in the economy of our country. Not without reason, being in the post of Minister of Economic Development of Russia, Maxim Oreshkin designated just small business as the driving force of such. As of today, it makes up more than 20% of the total national economy, providing employment for about 20 million Russians. In the same Moscow, according to Sergei Sobyanin, it is small business that provides up to a quarter of all tax revenues. Therefore, the question of the survival of small business in Russia is a question of the survival of the entire economy. It becomes particularly relevant in connection with well-known events. After all, not only the oil and gas giants and the banking sector participate in the country's economic activity.
Unfortunately, it cannot be said that recent times have been beneficial for this sphere of activity. Despite the many positive and promising decisions made by all branches of government (from the president and the State Duma to the cabinet of ministers and various specialized departments), all of which were aimed at supporting small business and its development, in reality, as is often the case in our country Fatherland, all good undertakings often crashed into the arbitrariness of local officials and far from bright life realities. And such global changes as an increase in the same VAT and other fiscal troubles, optimism and a desire to work for the good of the motherland and for the sake of increasing their own well-being have not been added to most entrepreneurs.
According to reports, in the third quarter of 2019, the index of business activity index of small and medium enterprises (RSBI) fell to 50,9 points, which is almost equivalent to stagnation. Hundreds of thousands of small enterprises across the country went bankrupt or simply ceased operations. People simply give up and they lose all desire to try themselves in small business. This, incidentally, is confirmed by the data of opinion polls: most Russians (76%) do not seem to mind "working for themselves", but do not believe in equal opportunities and fear that such an attempt will end badly for them. What a driving force!
In addition to all the problems, at the beginning of this year, the coronavirus came into the world, a pandemic of which swiftly swept the whole world, and with it came the whole complex of prohibitions and restrictions that actually led to mass downtime of small businesses. In this crisis situation, he really is almost the worst. The quarantine hit first of all in those areas in which the majority of small entrepreneurs work: catering, entertainment, consumer services, small wholesale trade, transportation, and the like.
Worst of all, small enterprises and their owners, unlike large companies, as a rule, do not have a financial safety cushion - savings that allow them not only to survive a rainy day, but also to save their own business, pay at least the minimum wages to employees or rents. In such circumstances, a month or two of forced downtime can kill even the most profitable and well-established business.
Is there any hope?
The only thing that needs to be hoped for not by such a small "estate" of small entrepreneurs of our country is that the measures announced by the state to support and rescue this time will not turn out to be empty declarations, but will turn into real actions. There is reason to hope for this. Here are some specific examples: the government has already exempted a number of small and medium-sized businesses from paying federal property rents for April-June this year. They are granted a six-month deferral of payment of all taxes (except VAT) and credit payments. Promised short-term targeted loans and borrowings (primarily for employee salaries). As far as we know, even direct government subsidies to particularly affected small businesses are being actively discussed.
However, most likely, all the measures already announced will not be enough to save him in full. Even five quarantine weeks, according to preliminary estimates by analysts, will cost Russia 1% of GDP, and it's far from the fact that the case will end only in this period. A fall in citizens' incomes, a decrease in their purchasing power will have a negative impact on the activities of the small business for a long time even after all restrictions have been removed. Nevertheless, the state has no choice but to attract the maximum possible resources to help all those who are engaged in this area. Otherwise, instead of the stratum that has been so long grown up and satisfied with the life and power of the middle class, the state will receive millions of desperate, disappointed, and embittered new lumpen.