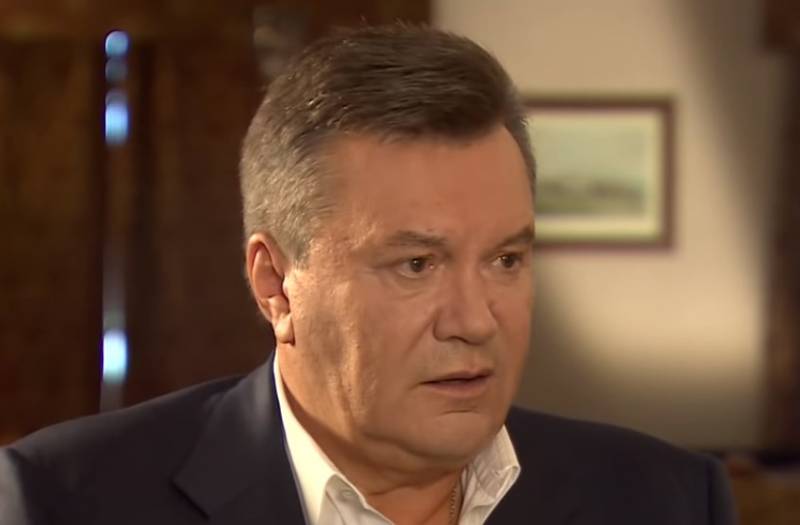 The Pechersky District Court of Kiev decided to arrest the former President of Ukraine Viktor Fedorovich Yanukovych, who has been outside it since 2014. Since he is outside the reach of Ukrainian justice, the arrest will be made in absentia.
This was reported in the office of the Prosecutor General of Ukraine.
According to the State of Ukraine, the arrest in absentia of Yanukovych could start the procedure for his extradition from Russia to Ukraine.
Kiev accuses its former president of usurping power. They believe that in 2010 Viktor Fedorovich, being the president of the country, seized power in it. The fact is that he canceled the amendments to the Constitution adopted by his predecessor, Viktor Yushchenko, and returned to the wording of the country's Basic Law, adopted in 1996. Thus, he turned Ukraine from a parliamentary-presidential republic to a presidential-parliamentary one.
The funny thing is that of the last three presidents of Ukraine, who were the predecessors of Zelensky, it is Yanukovych who is accused of usurping power. Not Yushchenko, who in 2004 became president after the third round of elections under pressure from Western countries and a crowd of professional protesters on the Maidan. And not even Poroshenko, who came to power through an armed coup.
But it will be even funnier if Moscow meets the requirements of Kiev and extradits Ukraine to Yanukovych.