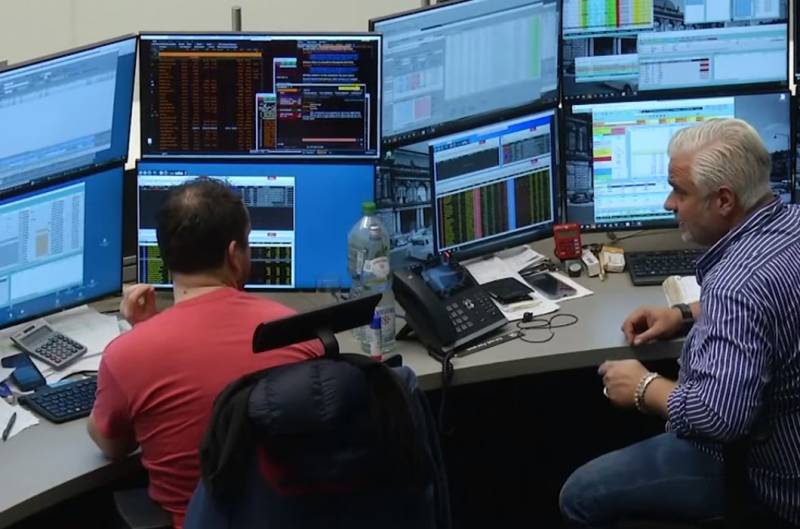 At today's exchange trading, the July futures for Brent crude oil rose by more than seven percent, exceeding $ 29 per barrel, and continues to grow. At the moment (13:30 on Tuesday), its cost is close to 30 dollars per barrel.
This data is based on information from the portal Investing.com.
Yesterday's trading also pleased oilmen, as oil also grew, reaching the end of the day to around $ 27,8 per barrel. So the market reacted to the softening of quarantine measures in a number of countries around the world. This gives reason to hope for an increase in oil consumption and a decrease in the level of storage fullness.
In addition, a positive reaction from the market was triggered by a statement by the US administration that the United States did not intend to raise import duties on goods from China if Beijing, in turn, did not cease to comply with the terms of the trade agreement. But for now, one should not completely discard the possibility of a new round of the US-Chinese trade war, because Trump's threat to punish China for hiding information about the coronavirus could become an occasion to it.
In addition, oil demand is unlikely to recover until quarantine restrictions are lifted everywhere. In particular, it should be borne in mind that airlines that consume significant volumes of oil products have not yet resumed operations, and this is not to be expected in the near future.
Now the market is anxiously and hopefully awaiting tomorrow's publication of information on the dynamics of US oil reserves. If it turns out that they grew by more than 10 million barrels, such
news
may be a signal for a new price collapse. After all, it means that "black gold" remains unclaimed, and oil storage facilities are filled to the limit. If the information in the report indicates less reserves, then Brent crude oil will exceed the psychological mark of thirty dollars per barrel.