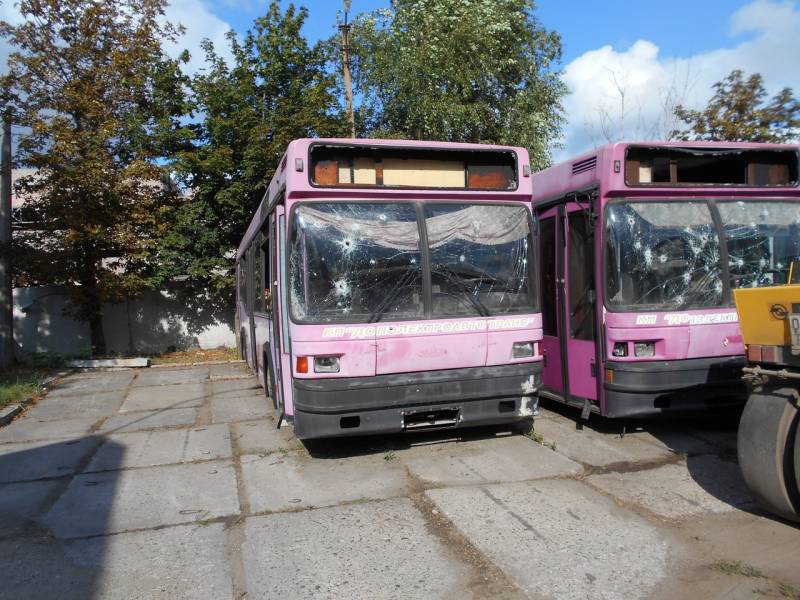 Worthy successor
Today in the Donbass with special "warmth" they recall last year's campaign for the peace of the new Ukrainian president, who for so long and so poorly was called upon to "recognize Donbass" for budget money in Lugansk and Donetsk. To date, Ukrainian troops continue to kill and maim citizens of the republics with much greater efficiency than the advertised coronavirus.
Unfortunately, the situation along the demarcation line continues to escalate. The Minsk protocols, the "Norman format", the separation of forces and means - all these are just beautiful words. Convenient for politicians rhetoric, for which innocent residents of settlements along the demarcation line pay with their lives and health. Most simply have no alternative - there is no resettlement program in LDNR; even refugees whose houses are destroyed are forced to settle for temporary accommodation centers, some of which are now being closed.
The sad statistics
On Monday, May 4, the village came under fire. Alexandrovka, DNR. For 15 minutes, Ukrainian armored vehicles shot two private houses belonging to civilians, as a result of which three minors received injuries of varying severity. Two girls (7 and 10 years old) suffered from shelling, despite the fact that they were at home at that moment. Another minor was injured in the courtyard of her own house. Her father also suffered, his condition is characterized as serious.
Earlier, on May 2, the settlement of Zolotoye-5 came under the shelling of the Armed Forces of Ukraine - the very one in which the separation of forces and assets was played out for so long and unsuccessfully. The Ukrainian side released over 70 mines in the village. The shell damaged a private house, as a result of which the minor received shrapnel wounds to her face.
On May 1, Ukrainian soldiers deliberately shot and killed an elderly woman who worked in the infield of her home in the village of Spartak near Donetsk. On the same day, the village of Staromikhailovka came under fire. Fortunately, there were no casualties; Private households suffered from shelling.
"Answer" is
On May 5, official sources of the DPR NM reported a recorded fire and undermining of ammunition at the 7th company's strong point of 3 mb 28 ombre of the Armed Forces of Ukraine near Maryinka, where, according to the speakers of the People's Militia, the infantry fighting vehicle fired at the village. Alexandrovka. According to official information, at the strongpoint, two were killed and four Ukrainian soldiers were injured.
Yes, the notorious "answer" is, albeit not on the scale that the defenders of the Donbass and its population would like to see. Unfortunately, situational response to shelling is an impermissible luxury, besides it does not solve the general problem at all. Because the human resources of LDNR are limited, while the resource of those who are ready to kill civilians in Ukraine is almost endless.