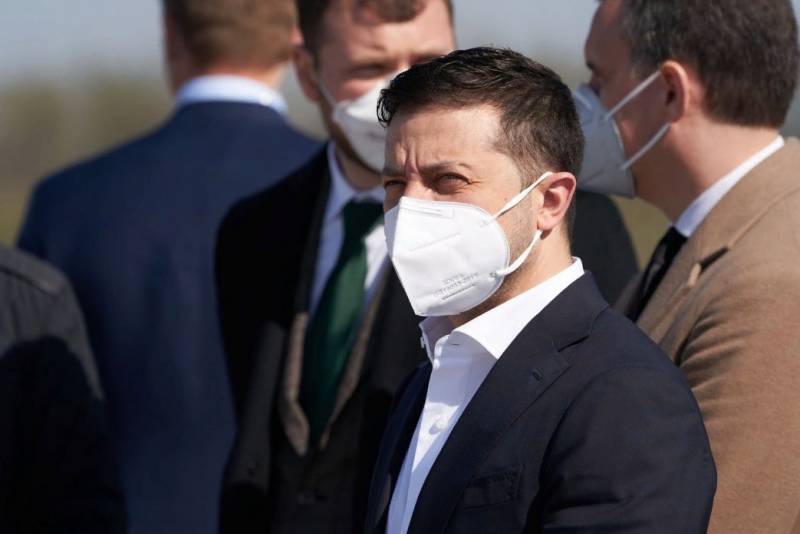 In Ukraine, a sociological study was conducted on the level of approval of political parties. The survey showed that the rating of the party of President Vladimir Zelensky fell to an anti-record for the entire existence of this political force. It should be recalled that at the moment the party "Servant of the People" has the largest representation in the Verkhovna Rada among all Ukrainian political parties.
According to the KIIS (Kiev International Institute of Sociology), when holding elections next Sunday, the Party of the Servant of the People would gain only 18,5% of the vote. it
historical
minimum. However, at the same time, Zelensky's party still remained (even with such small indicators) in first place in the public rating. The rating of the Opposition Platform - For Life by Boyko and Medvedchuk has hardly changed. This political association has 9% of the "votes".
The third and fourth places are held by the PES (Party of European Solidarity) Petro Poroshenko and the "Fatherland" of Yulia Tymoshenko. 4 and 8,7 percent of Ukrainian citizens with the right to vote, respectively, are ready to cast their votes for them.
The Golos party, which is today represented in the Verkhovna Rada, with the current rating, would not have passed to the Ukrainian parliament. She has only 3,5% approval.
Most Ukrainians who participated in the survey decided to evade a direct answer, saying that "they have not decided on political preferences."
Recall that during the elections to the Verkhovna Rada, the party "Servant of the People" won more than 43 percent of the vote with the turnout of about 49 percent of voters.
Rating indicators show that many citizens of Ukraine from among those who voted for the party "Servant of the People" and directly for Vladimir Zelensky experienced a clear disappointment in those who gave their votes.
Against this background, it would be interesting to know the numbers of approval from the Russians on the political parties of Russia. So far (from previous events of this nature), the sociological monitoring services of the Russian Federation do not publish such results.