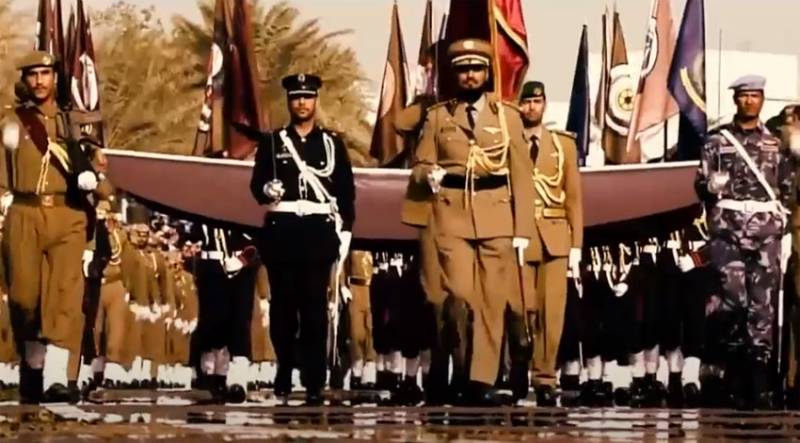 Urgent reports are received from Qatar about an attempted armed coup in the country. Information comes about the shootout, as well as several explosions.
Initially, a terrorist attack was reported. However, then local sources said that it was a coup attempt.
Military helicopters were lifted into the sky. They circled over the capital of the country - Doha.
According to Middle Eastern media, the coup attempt may be related to anti-corruption cases, which are investigated by local law enforcement officers. The order to investigate cases involving the names of large Qatari businessmen and politicians was personally given by the Emir of Qatar, Tamim bin Hamad at-Thani.
According to some reports, an order to investigate corruption schemes could have been voiced in connection with pressure from Washington. Earlier, US authorities said they "suspected Qatar of corruption schemes", as a result of which the country got the 2022 World Cup.
Meanwhile, the Saudi press stated that the Qatar authorities had allegedly ordered "to conceal information about an attempted coup in the country." It is stated that the official Doha ordered the criminal prosecution of citizens of the country, which will post online materials about explosions and shootings.
[media = https: //twitter.com/i/status/1257172955777376256]
Heavy gunfire and helicopters take place in Al-Wakra, #Doha, #Qatar

There are sources that say it is a coup.

Hamad Jassim bin Jabr tried the coup in solidarity with Askar Al-Samali after Tamim Bin Hamad's order to investigate administrative corruption in his companies. pic.twitter.com/KN9xO7eaE1

- ISCResearch (@ISCResearch) May 2, 2017