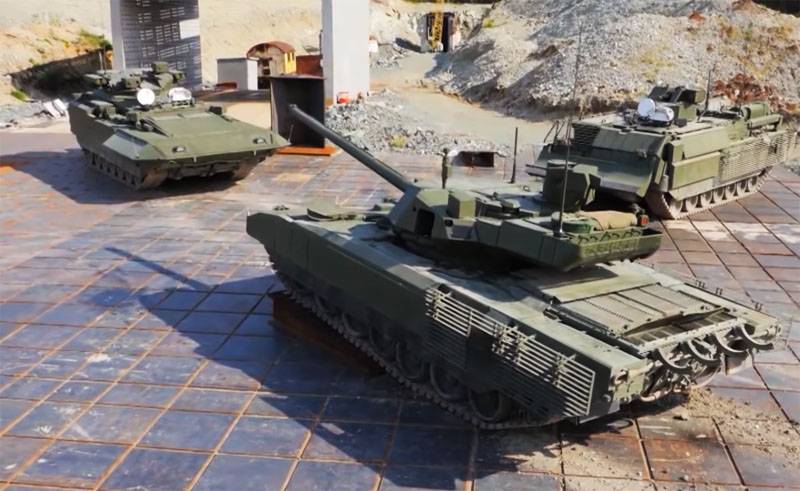 A few days after the sensational statement by Russian Minister Denis Manturov about passing the T-14 Armata tests in Syria, the Chinese media decided to submit their assessment of the situation.
The Chinese information portal Sohu has published material stating that recently sending promising weapons for testing in the Syrian war zone has become a "habit for the Russians."
From an article by a Chinese author:
Testing of new weapons, promising military equipment in real combat conditions is what has become a habit for Russians, for the Russian army. Previously, they sent the latest Su-57 fighters to Syria. But the question is: why did Russia send its own to Syria
Tanks
new generation T-14 Armata?
The author notes that sending T-14 tanks for testing in the ATS is associated with testing the systems of the latest armored vehicles in those conditions when the battle is real, when the enemy's actions cannot be 100 percent predicted. Sohu also notes that it is important for a tank to pass tests in "hot desert conditions."
Earlier in China, they suggested thinking about the possibility of acquiring a limited batch of T-14 Armata tanks from Russia. Recall that the head of the Ministry of Industry and Trade of the Russian Federation a few days ago stated that the tanks have a high export potential, but it will be realized only after the start of serial deliveries of the T-14 to the Russian Armed Forces.