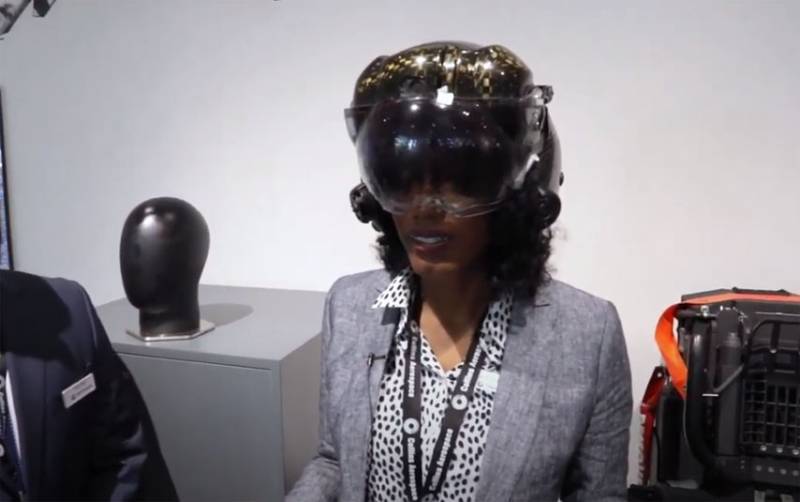 In the United States, attempts are being made to solve the problem with the incredible high cost of multimedia helmets (MMS) for military pilots. It is mainly a helmet for pilots of the fifth generation F-35 fighter.
American pilots reacted very negatively about the initial decision of the helmet manufacturer with an OLED display (OLED HMD) to replace the MMS after 4 years of operation - after the warranty period expired. The dissatisfaction lies in the fact that such helmets are delivered to the US Air Force and Navy at a price of about 400 thousand dollars (initially at all - at $ 700 thousand), but at the same time serious flaws are found in them every time. Moreover, manufacturers made it clear that they can provide a guarantee for 48 months on multimedia helmets and no more.
From the pilots, the manufacturer began to receive complaints that in low light conditions it is either extremely difficult or completely impossible to track the information that is broadcast on the MMS. In addition, when the pilot's head is tilted in flight, a luminescence appears in the helmet's monitor in the spectral region close to green, and this glow distracts the pilot and disorientates him.
In March-April of this year, multimedia helmets for pilots F-35 again went through a certain revision. It is reported that now the manufacturer is ready to extend the warranty service for a period of more than 4 years, which "will lead to a reduction in the cost of flight helmets." What exactly will be the final price of MMS after such a decision is not reported.
One of the tasks that the MMS manufacturer is solving and which pilots are paying attention to today is the problem of the stable operation of the helmet software. According to some reports, software failures are detected when flying at high altitude, where the rate of air ionization is high.