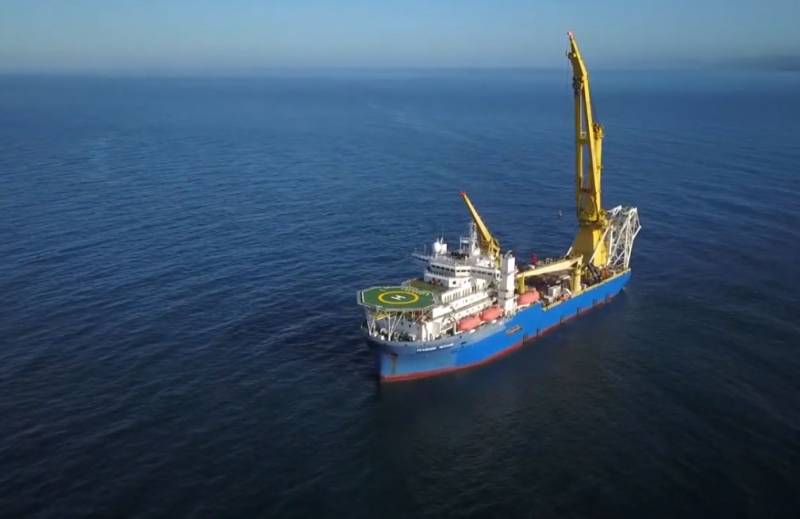 A long time after sailing from the pier in Nakhodka, the Akademik Chersky pipe-laying vessel reached the westernmost region of Russia - the Kaliningrad Region. It is reported that today the "Academician Chersky" moored in the port of Kaliningrad.
The crane-laying vessel-pipe-laying vessel, to put it mildly, did not follow the most traditional route for such sea crossings. Changing the data on the endpoints of its route, the ship passed through Port Said, Canary Islands, plotted to Scottish Aberdeen. Finally, the "Academician Chersky" entered the Baltic Sea and today anchored in the port indicated above.
The ship with a displacement of about 30 thousand tons is currently operated by Gazprom Fleet. Earlier, it was suggested that due to the imposition of sanctions against companies that carried out the laying of the Nord Stream-2 pipeline, it was Academician Chersky who would be involved in completing work in the Baltic. According to some reports, it remains to lay about 130 km of the pipe along the bottom of the sea, after which the new gas pipeline will be considered ready for operation.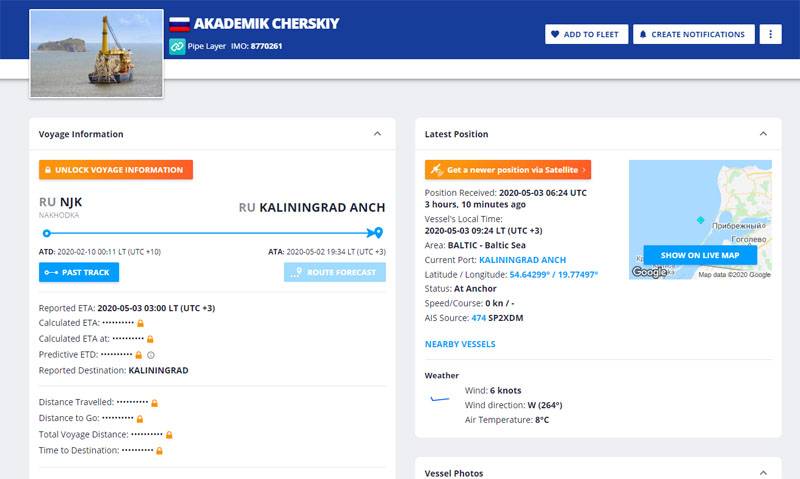 The fact that the pipe-laying vessel reached the Kaliningrad seaport is confirmed by the MarineTraffic website.
On one of the sections of the road to the "Academician Chersky", a ship of the Swedish Navy approached a relatively close distance.
According to experts, the completion of the gas pipeline using the Akademik Chersky vessel may take several months. It was previously reported that Nord Stream-2 will be completed in 2020. Initially, it was planned to do this before the end of 2019, but after Washington imposed sanctions, several of the vessels participating in the project were urgently withdrawn from the pipeline laying area.