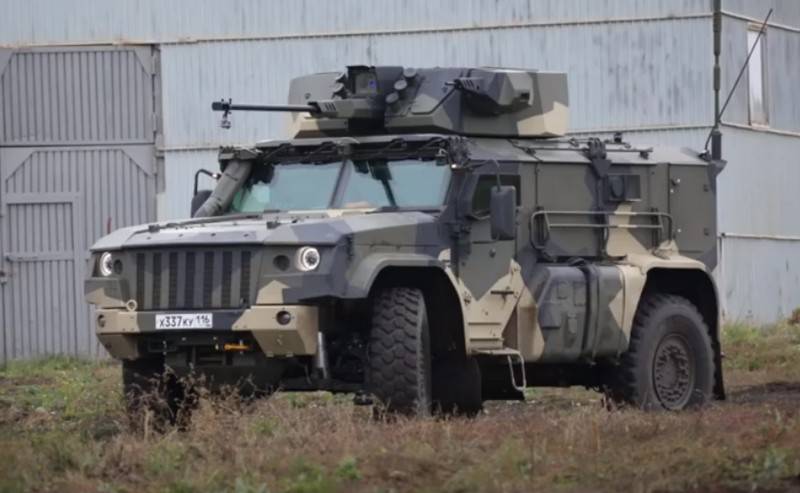 State tests of the new amphibious armored vehicle "Typhoon-Airborne Forces" for the Airborne Troops will begin in the near future. This was reported by the press service of the Ministry of Defense.
In the near future, developers will begin state tests of prototypes, based on which a decision will be made on adopting automotive equipment for formations and military units of the Airborne Troops
- said in a statement.
In August last year, the Remdiesel enterprise, which developed this armored car, reported that new equipment would begin to enter the troops no later than 2020. Prototypes of the Typhoon K4386 armored car have successfully passed factory and military tests, minor flaws identified during the tests have already been fixed.
As previously reported, the armored car "Typhoon-Airborne" K4386 made according to the scheme "bearing armored hull." Wheel formula 4x4, ceramic armor, provides protection in the fifth class. Also, the armored car is able to withstand an explosion of up to 6 kg of TNT under the wheel, and 4 kg under the bottom. As an armament, a large-caliber machine gun "Kord" is installed on the Typhoon-Airborne Forces on a turret or other weapons, depending on the tasks performed. It is possible to install a remotely controlled combat module with a 30-mm gun.
The machine is capable of parachuting from VTA aircraft of the Russian Aerospace Forces.
According to published information, the weight of the machine is 13,5 tons. Diesel engine "KAMAZ" with a capacity of 350 hp Speed ​​- up to 100 kilometers per hour. An armored car is capable of overcoming steep slopes of up to 30 degrees, and water barriers up to 1,9 meters deep. Cruising on the highway - 1200 kilometers.