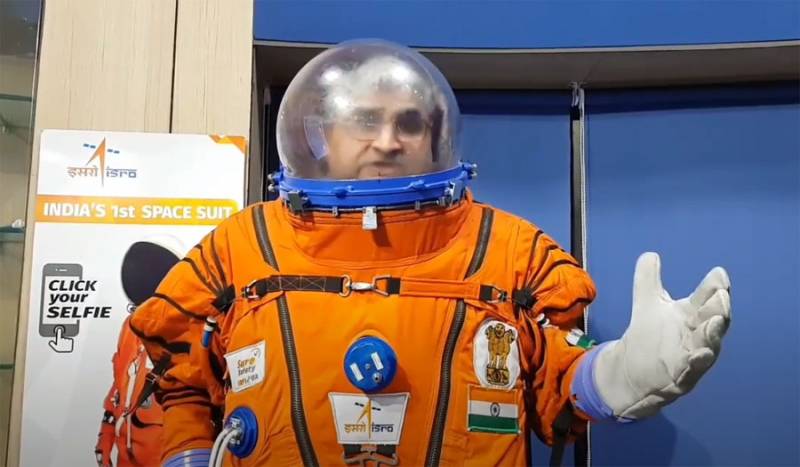 The Indian media reported that despite the pandemic, the Indian astronauts of the manned project "Gaganyan" continue to prepare. Education and training are carried out in Russia - at the Cosmonaut Training Center named after Yu.A. Gagarin.
The Indian press reports that four Indian cosmonauts are currently in Star City and, observing the rules of self-isolation, are preparing for the exam.
This exam was supposed to take place from April 28 to April 30, but was postponed due to the difficult epidemiological situation in the country and in the world.
The training of Indian cosmonauts is carried out with the active cooperation of Roscosmos and ISRO, the Indian space research organization.
Indian officials responsible for the Gaganyan program:
India accepts Russia's assistance in training astronauts, since the Russian experience in manned spaceflight is enormous. This is more than half a century of systematic work, successful missions. We consider Russia in this regard as a reliable long-term partner.
For reference: the Gaganyaan project was officially proclaimed in India on August 15, 2018 - on the country's Independence Day. Then Narendra Modi said that India will become a real space power, and Indian cosmonauts will conquer space openings in the near future.
Modi:
India will become the fourth country in the world to send its astronauts into space using its own space rocket equipment.
The preparation for a manned flight and the flight itself is estimated at 100 billion rupees (about 97 billion rubles).