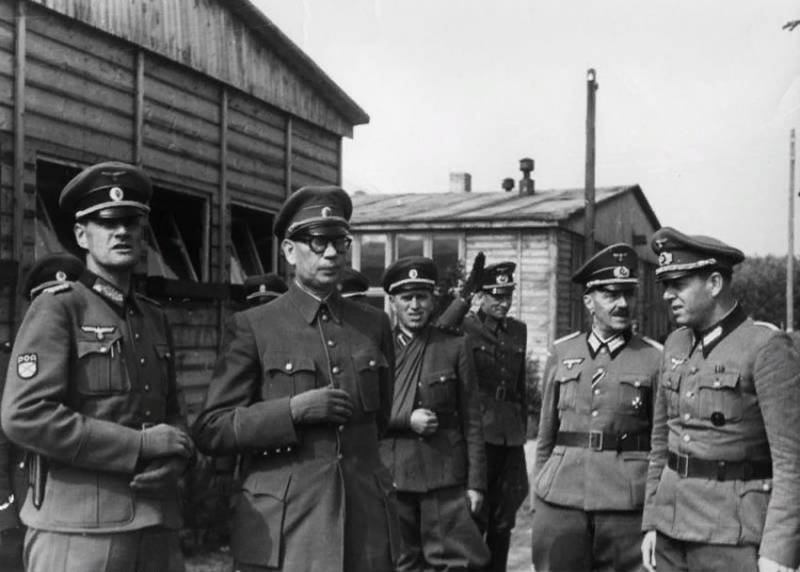 The media reported on the opening in one of the districts of the Czech capital a memorial plaque dedicated to the ROA - the so-called Russian Liberation Army of the traitor General Andrei Vlasov. These are the same units that were formed in Nazi Germany and commanded by Vlasov, who surrendered to the Nazis and swore allegiance to them. Vlasov, who threw his army to die from hunger, cold and shelling in the swamps.
Information Service
TASS
reports that the cost of a memorial plaque opened in Prague is about 8 thousand dollars. The words from the "Gulag Archipelago" by Alexander Solzhenitsyn are carved on it: "Did all Czechs then understand which Russians saved their city?"
It also provides information about 300 dead Vlasov soldiers who switched sides to the rebels of Prague. The fact that the Vlasovites at all times caught the military-political situation and the "wind of change", trying to adjust in their personal interests, the tablet, of course, does not inform. The Prague residents decided to carry out the uprising after Hitler committed suicide and the Red Army took Berlin, there is no information on the plate either.
But it is clearly understood that the dismantling of the monument to Marshal Konev and the opening of this vile memorial tablet in the capital of the Czech Republic are links of one chain.