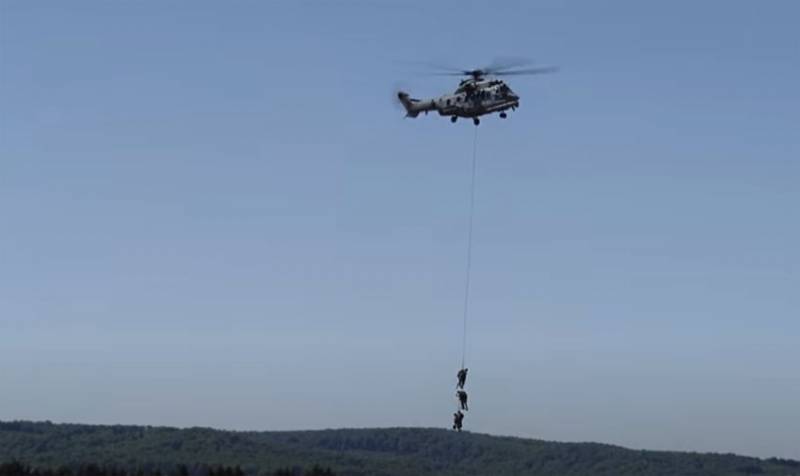 The Minister of Armed Forces of France Florence Parley confirmed the information that the contingent of French troops suffered losses during maneuvers in the northern Pyrenees - in the south-west of the country.
According to the French military, the tragic incident occurred about two weeks ago. However, they decided not to immediately publicize it.
It is known that military personnel performed a flight aboard the Eurocopter EC725 Caracal helicopter.
Florence Parley:
Two of our servicemen carried out the parachute-free landing. They fell and fell to the ground. We are now figuring out all the circumstances of what happened.
Ms. Parley was pretty much criticized for such words. After all, the tragedy occurred, as already noted, about two weeks ago, and the minister says that the circumstances are still being clarified.
Meanwhile, French sources close to the military note that the tragedy occurred due to a poorly fixed launching device. We are talking about the rope, which descended the landing. It is added that the landing was carried out in a strong wind, due to which there was a strong swing, and the military personnel fell from a relatively high altitude. It is noted that the "overload" of the cable could play its role.
The landing site was supposed to be a special site south of the city of Biscaross in the Department of Landa.
According to some reports, the dead soldiers of the French army some time ago returned to France from Mali, where they participated in the anti-terrorist operation. It turns out that the soldiers returned unscathed from the anti-terrorist front, but died during routine exercises in their homeland.