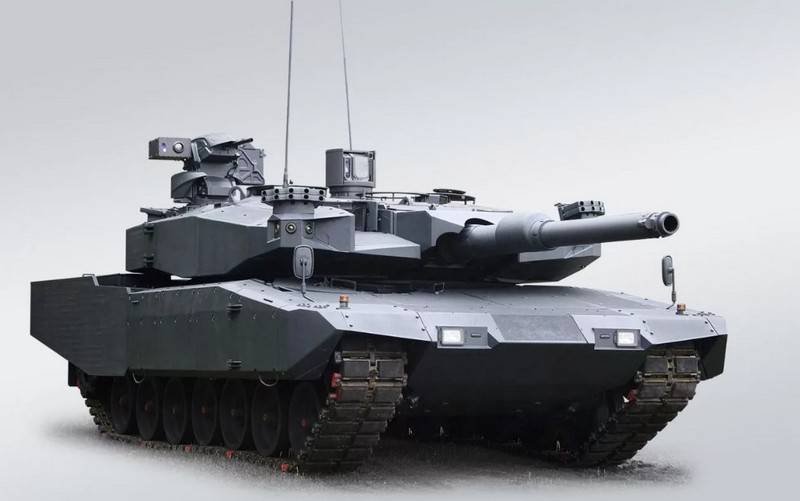 Joint Franco-German program for developing a promising core
tank
The Main Ground Combat System (MGCS) has finally budged. According to the German Ministry of Defense, on April 28, 2020, Paris and Berlin signed two agreements under this program.
German Defense Minister Annegret Crump-Carrenbauer and French Minister of Armed Forces Florence Parley signed two agreements defining the basic conditions, organization and management structure of the MGCS program. The parties agreed to divide the costs of creating a new tank in half, it was also agreed that both countries would receive "sufficient" intellectual property rights to the results of R&D under the program.
In addition, an agreement was signed to launch a two-year phase of research to determine the architecture of the MGCS system. Further, following the results of research, a technology demonstrator will be developed, on the basis of which the parties will finally determine their requirements for the tank.
Recall that the main problem for the launch of the MGCS project was the internal disagreement between German industrialists. The program was blocked by the Bundestag due to disagreement of participants in the distribution of their shares.
The joint memorandum of understanding on the implementation by France and Germany of joint programs for developing a promising main tank was signed on June 19, 2018. The document was signed by German Minister of Defense Ursula von der Layen and French Minister of Armed Forces Florence Parley.
The Main Ground Combat System (MGCS) program is designed to create a new main tank to replace the German Leopard 2 and the French Leclerc. The arrival of new tanks in the armies of both states is expected around the mid-2030s.