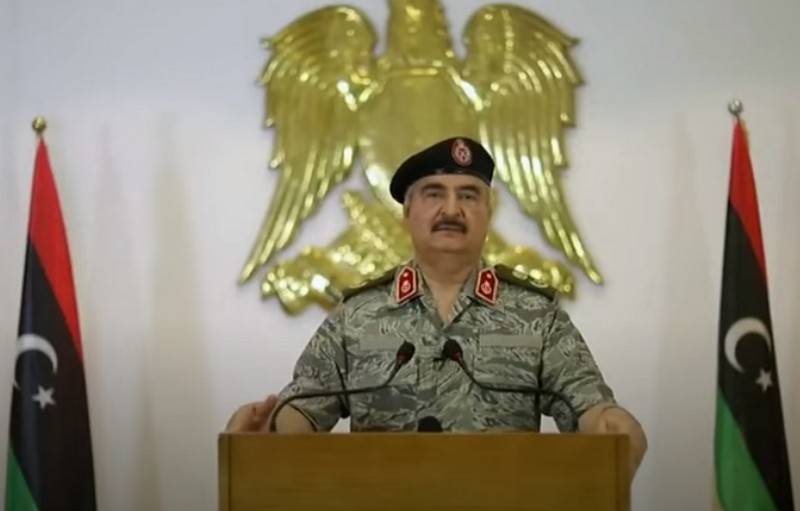 Libyan National Army (LNA) Field Marshal Khalifa Haftar announced the cessation of hostilities in the country, but reserved the right to "respond to the attacks." This was announced by the official representative of the LNA, Major General Ahmed al-Mismari.
Speaking on the air of Al Hadath television channel, al-Mismari said that the LNA command had decided to unilaterally suspend hostilities throughout Libya. This decision was made "in response to the call of friendly countries." At the same time, the general emphasized that the LNA reserves the right to "tough respond" to terrorist attacks.
The LNA command promised within a few days to present a roadmap for the transition period, within the framework of which new government bodies will be created in accordance with the will of the people.
Within a few days, a transitional roadmap will be announced that will be headed by Field Marshal Haftar. It provides, including the adoption of a new constitutional declaration
Al-Mismari explained.
Recall that on April 27 of this year, the commander of the Libyan National Army, Khalifa Haftar, announced a change of power in Libya and that he takes control of the state. At the same time, Haftar invalidated the 2015 Shirat Agreement, adopted under the "pressure of the UN and Western countries", under which the Government of National Accord (PNS) Faiz Saraj was established, sitting in Tripoli.