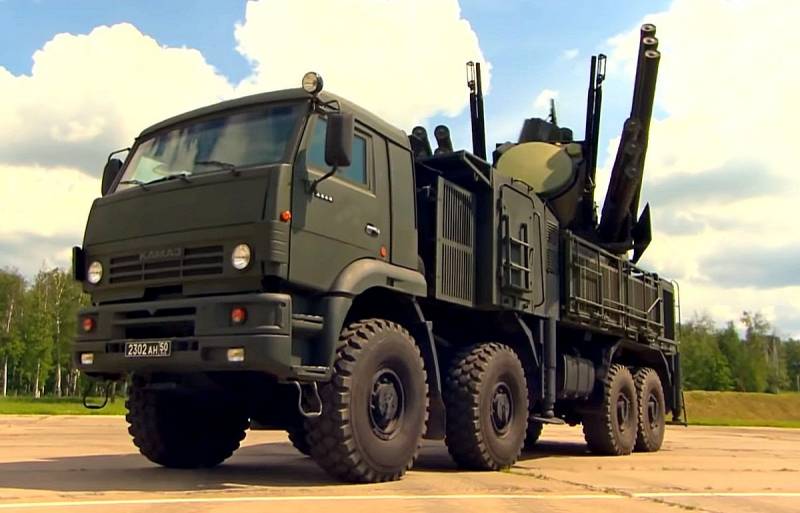 A few days ago, an image of the combat vehicle of the Pantsir-S1E air defense complex appeared in the information space. Analysts spotted traces of damage on it, however, without making hasty statements about receiving military "injuries."
The product was purchased by the UAE and transferred to the disposal of the Libyan National Army (commanded by Khalifa Haftar). Currently, the combat vehicle continues to operate on the territory of a country torn by civil war.
The publication Defense Arabic, having received images of the "Shell", drew attention to one detail, talking about its damage. An unclear image shows a significant deformation of the 1RS1-1E radar.
She is responsible for detecting targets in the decimeter range. As the newspaper notes, it is not a fact that this damage was received as a result of the enemy's attempts to suppress the air defense means of the flare aircraft or other attacks. It could be caused by an accident or a technical malfunction.
It is indicated that if the radar is inoperative, this does not mean the loss of combat capabilities by the anti-aircraft missile-gun complex: it can still fight based on the radars of other air defense systems that are in conjunction with it.
Defense Arabic, based on other details of the image, believes that the damaged Shell is located in Garyan (northwest of the country).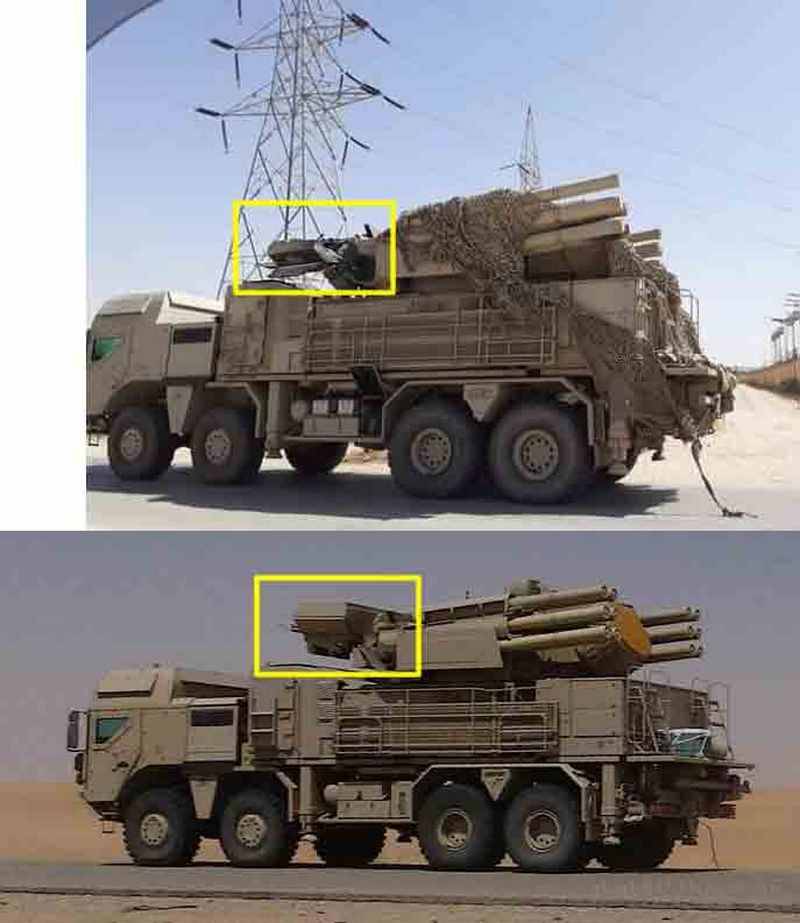 Image BM "Shell-C1" with a damaged radar and, for comparison, a typical