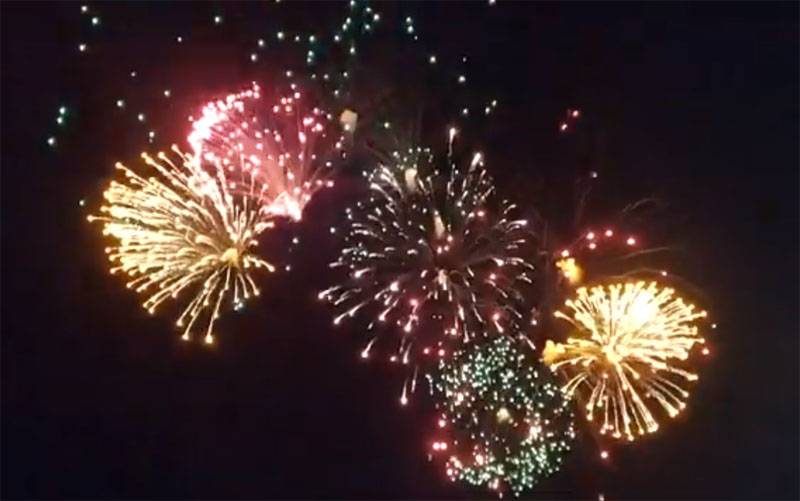 In connection with the decision to postpone the parade in honor of the 75th anniversary of the Great Victory and at the same time the decision to hold a festive salute, a considerable number of citizens had questions. The main one is this:
If an order has been received to hold a firework on May 9 in all large and relatively large cities of Russia, but the self-isolation regime is extended until at least May 11 inclusive, then who can, as they say, enjoy the fireworks firsthand?
The question really cannot be called idle. After all, salutes from the time of the first victories (the liberation of cities) during the Great Patriotic War were carried out precisely for the purpose that they could be seen by citizens of the country. To see, to be inspired, to feel the joy of victory - especially the Great Victory in the war. That is, they were either conducted or not conducted. But here are the victory salutes without people - without spectators ...
Federal officials are not yet eager to comment on the decisions made on "salutes without spectators"; instead, regional officials are trying to do this. One of the attempts to clarify the situation was demonstrated in the Voronezh region. The governor of the region, Alexander Gusev, stated literally the following (quote from the official
portal of regional authorities
):
The topic is very important in terms of anti-epidemiological measures. We understand that hundreds of thousands of people have always gathered to watch fireworks. Which, of course, is not permissible now. And we must make a decision with you: there will be a salute, but it should not be a sight, a show, it is still a memorable event. There is a good suggestion - change the site.
The material indicates that the meeting participants under the governor also discussed the postponement of the start of the salute.
At the moment: an unknown platform, unknown time, lack of people - so that they don't "think that this is all a show for the sake of it."
Frankly, it is unlikely that any of the adequate citizens at the time of the salute on Victory Day thought that he was present not at the great national holiday, but at a show arranged by someone.
But if this helps in the fight against coronavirus, then perhaps the right decision. But only this will not remove all questions from the population.
Apparently, in the best case, it will be offered to look at the salutes on TV - "in the distance."