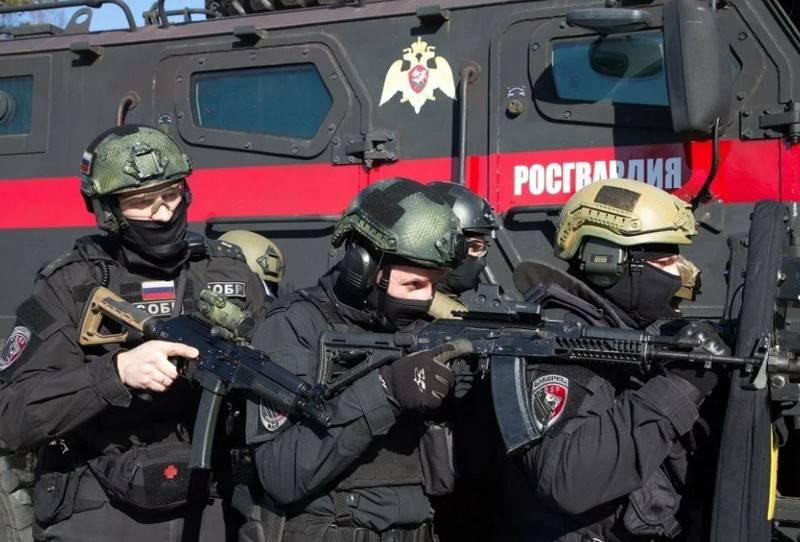 Rosguard intends to purchase offensive anti-personnel fragmentation grenades. The tender for the procurement is available on the official website of the Unified Information System in the field of procurement (UIS).
According to the document, the Federal Service of the National Guard of the Russian Federation (Rosguard) placed a tender for the purchase of 57,5 thousand units "Product RGN, index 7G21", representing offensive anti-personnel fragmentation hand grenades of shock and remote action.
As explained, grenades are purchased under the state defense order, the cost of the planned supply of 166 706 569 rubles. Ammunition should be delivered by November 1, 2020 to one of the units of the Russian Guard, stationed in Balashikha (Moscow Region).
The publication of the terms of this tender was seriously alarmed by all kinds of Russian liberal media, which wondered why the Rosguard employees needed so many grenades. According to liberals, Rosgvardia's employees are only involved in patrolling city streets and have never taken part in hostilities, so they have nothing to buy offensive grenades for.
Employees of the Russian Guard, created on April 5, 2016, did not participate in the hostilities, serving in the department. At the same time, according to data from open sources, the Russian Guard did not participate in any military international conflicts
- writes one of their publications.
All kinds of bloggers were excited, trying on this
news
earn as many likes as possible. Already appeared materials with headlines like: "Putin is preparing to fight his people, buying grenades for the Russian Guard."
No official comments on this tender have been received to date, and the Rosguard will not comment on the planned purchase of ammunition as part of a defense order. And there are still many places where hand grenades can and should be used, especially in the Caucasus, where fighters of the Russian Guard have repeatedly fought against all kinds of terrorists and militants of all stripes.
Recall that the RGN grenade (GRAU index - 7G21) is designed to defeat manpower in an offensive battle. The radius of damage by grenade fragments is 15 m, the radius of a possible damage is 35 m.