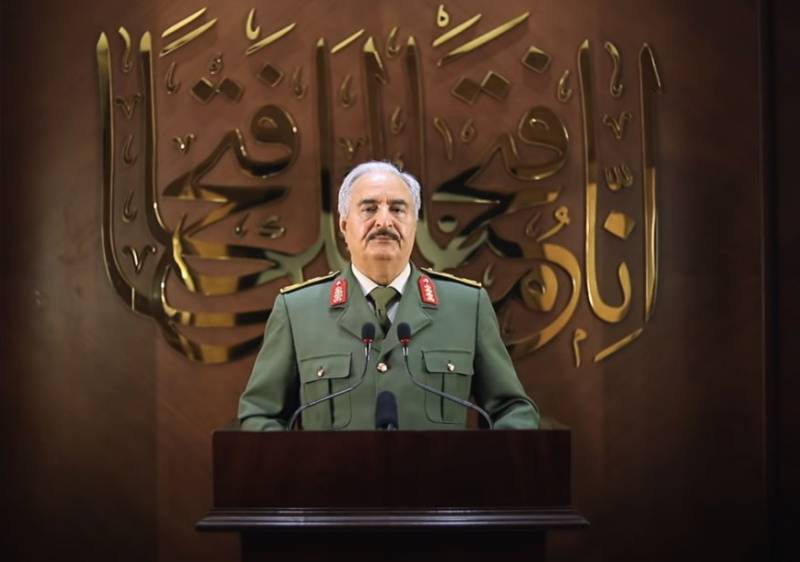 There are materials in the Turkish media in which Marshal Haftar, who announced the transfer of power in Libya to the LNA (Libyan National Army), is called a putschist. Turkish television channel TRT reports that the troops of Khalifa Haftar violate the current humanitarian regime.
It is reported that the forces of the "coup Haftar" launched a missile strike at a hospital located near Tripoli Airport. It is alleged that as many as 6 missiles were fired at the hospital.
Turkish media, claiming such shelling, refer to the press service of the so-called Libyan national memorandum of understanding. This structure is oriented toward the West and opposes the LNA, in support of Fayez Sarraj, who is considered the "legitimate head of the Libyan government."
From messages:
Haftar's missiles caused serious damage to the hospital's infrastructure. Ambulances and buildings on the hospital grounds were destroyed or damaged, doctors can no longer save people.
It was previously reported that substantial forces, including Turkish military instructors, were deployed from Turkey to Libya. Ankara does not hide its support for those forces that are fighting the troops of Marshal Haftar.
It is noteworthy how the Libyans themselves react to the proclamation by Haftar of the power of the LNA in the country.
A few comments on his appeal to the nation testify to the reaction of the Libyans.
Long live Libya! The national army will save the country!
Best wishes to Field Marshal Haftar. May he put an end to terrorism in the country so that Libya will return to joy and prosperity.
However, not all Libyans are positive in Haftar's plan.
For me, the main thing is that a period be put in the war on our territory. And it's not particularly important what the name of the person who will do it will be. In the meantime, the war, unfortunately, continues.
Many also recall that at one time, Haftar opposed the head of state Muammar Gaddafi.