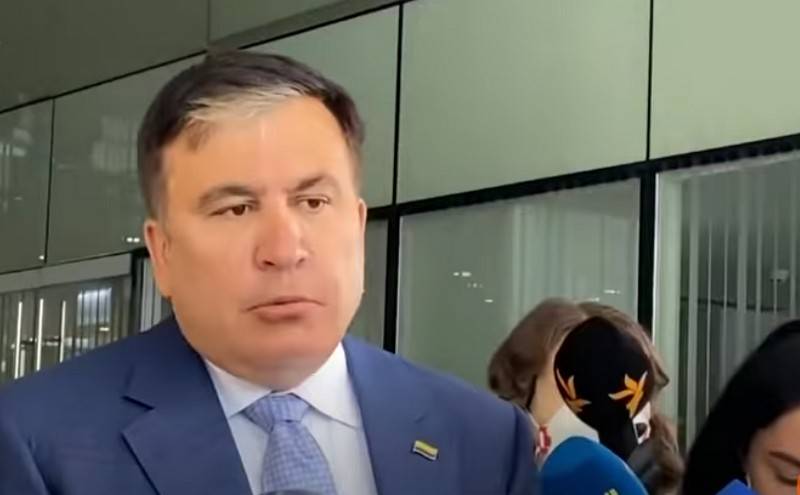 Mikheil Saakashvili, who has been prophesied in recent days as deputy prime minister in the Ukrainian government, most likely was left without a new post. As Yuri Butusov writes on his Facebook page, the Cabinet of Ministers of Ukraine recalled the presentation on Saakashvili from the Verkhovna Rada.
The appointment of Mikheil Saakashvili in the "Servant of the People" faction is blocked. Loud
история
with the appointment of Saakashvili ended in a quiet "drain" - the appointment is blocked and it is unclear whether it will take place at all
- writes Butusov.
According to him, the pro-presidential faction "Servant of the People" managed to gather around 140-170 votes in support of the appointment of Saakashvili, and then after long negotiations. At the same time, only 100 deputies of the fraction expressed their readiness to vote for the appointment of the ex-president of Georgia to the post of deputy prime minister.
It is noted that in the future, Saakashvili is also unlikely to take this position, therefore, a new appointment has already been started for him. It is proposed to nominate him in Odessa as a candidate for the Servant of the People with the maximum support of the authorities, both political and financial.
Earlier it was reported that Ukrainian President Zelensky offered Saakashvili the post of deputy prime minister in the cabinet, in which the ex-governor of the Odessa region was supposed to deal with the financial problems of Ukraine. According to Saakashvili, he reacted to the new post with great responsibility and will promote the transformation of the "Zelensky team" in order to "save Ukraine."