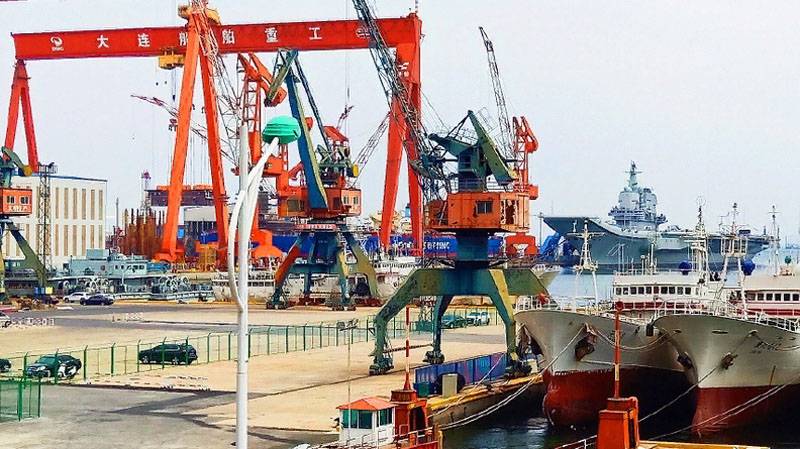 From China, reports have come that a group of warships and auxiliary vessels of the PLA Navy went on a long voyage. We are talking about the sea passage of Chinese ships to the Gulf of Aden.
The naval battle group left Zhoushan military base, where the Yanshan deep sea port is located.
Initially, material appeared in Chinese blogs complaining that the latest Shandong aircraft carrier Type001A, Shandong, was not included in the list of ships for long voyages. And which ships entered?
According to the latest information, we are talking about the Jinzhou missile frigate, the Chaohu integrated supply ship, and also about one of the 052 type destroyers for providing zone air defense.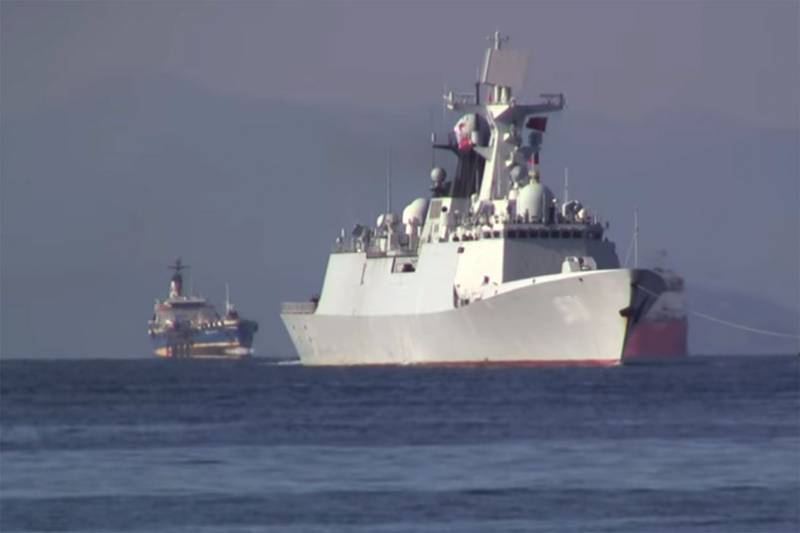 In China, it was expected that the mentioned Shandong will take part in this campaign, which will take place including in the waters of the Indian Ocean. But the ship on a long voyage, and this time was not sent.
The first aircraft carrier built in China continues to remain in the waters of the Dalian city shipyard.
The military command of the PRC reports that the ships are going to patrol the waters in the region of the African state of Somalia. The mission itself is designated as anti-piracy. It would be strange if, for the implementation of the anti-piracy mission, the PLA Navy would send an aircraft carrier strike group led by "Shandong" ... AUG against inflatable boats? .. which, incidentally, according to the testimony of merchant sailors
fleet
, in the waters of the Gulf of Aden has become significantly less in the last few weeks ...
Earlier, warships in China and escort vessels patrolling the waters of the Gulf of Aden were not limited. They went to the naval base of the PRC, located in the state of Djibouti. This is the very base that "haunts" the Pentagon. The state of Djibouti in terms of providing territory for foreign military bases can be considered unique. On the territory of this African country, which has an advantageous geographical position, both the base of the Navy of China and the base of the United States are located.
If we return to the topic of finding the Shandong aircraft carrier at the berth in Dalian, this long stay there after the commissioning of the Chinese Navy raises many questions inside the country. One of the questions: what is its "inaction" connected with. One of the assumptions is due to the fact that Type001A still has not solved the problems with the wing. Previously, he was tested for the use of carrier-based J-15 fighters (the basic version for these Chinese fighters is the Su-33 aircraft), but so far the formation of a full-fledged wing for Shandong has not been completed.