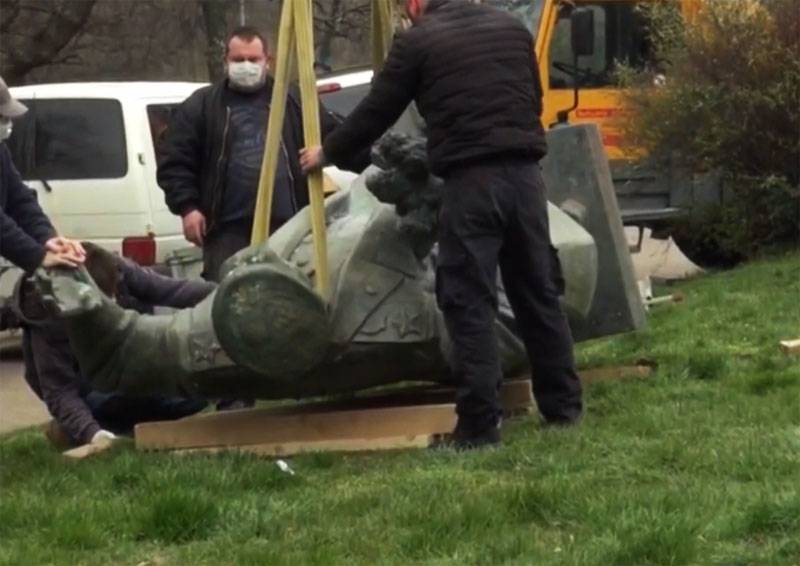 Russia may pick up a monument to Soviet Marshal Ivan Konev. Previously, he stood in the Prague-6 area of ​​the Czech capital.
This was told by the Minister of Foreign Affairs of this East European country, Tomas Petršicek, during an interview for the newspaper Hospodářské noviny.
The Czech Republic Foreign Office considers it important that the terms of the 1993 agreement between Moscow and Prague be strictly implemented:
Czech Republic is a country that fulfills international treaties. Yes, relations with the Russian Federation at the moment cannot be called "flourishing," but this does not mean that we must violate what we signed in 1993.
Petrzycek draws attention to the fact that in the mentioned agreement there are no instructions where exactly the monument should be erected, but there are obligations of the Czech side to carefully treat the monument, to treat it with dignity and to protect it from damage. Therefore, Prague cannot be blamed for breach of contract.
The minister added that if in order to fulfill its obligations the Czech Republic must hand over the monument to Konev of Russia, then in Prague they are ready to discuss this option. Earlier, the Czech Foreign Ministry stated that they could not negotiate on this issue, since the monument is the property of the municipality of Prague-6.
Back in September last year, the municipal authorities of the Prague-6 district decided to dismantle the monument to Marshal Konev, and on April 3 they implemented this decision. According to the local headman Ondzhej Kolarzh, the monument was planned to be transferred to the new Museum of the memory of the XX century. But while this museum is not even open.