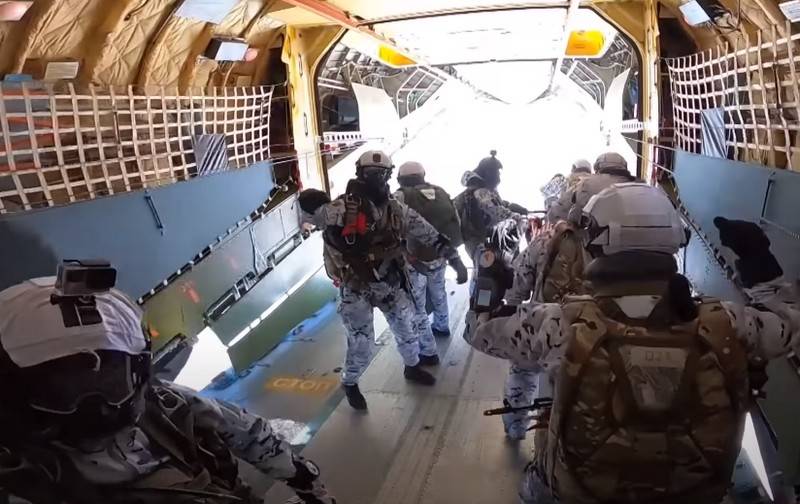 Russian paratroopers made high-altitude landing by parachute method from a height of 10000 meters in arctic conditions. After landing, the Airborne Forces conducted a tactical and special exercise. The Ministry of Defense posted the video with the landing personnel on its own YouTube channel.
Russian paratroopers for the first time in the world
stories
made group landing using special parachute systems in arctic conditions. Landing was carried out on board the military transport aircraft Il-76 from a height of 10 km in the area of ​​Franz Josef Land.
According to the Deputy Minister of Defense of the Russian Federation, Yunus-Bek Evkurov, for high-altitude landing from a specified height, new-generation special-purpose parachute systems, individual oxygen systems and navigation equipment were used. Also during the landing, new special equipment and uniforms were tested. As a result of the exercises, the new equipment was successfully tested.
We will conduct similar exercises annually, in different regions of the Arctic, with different composition of involved participants and in different periods of training.
- emphasized Yevkurov.
After the high-altitude landing, the paratroopers carried out a three-day tactical and special training on Alexandra's Land, which also involved reconnaissance units of the airborne forces, landing from a height of 2000 meters, and military personnel of the tactical group of the North
fleet
.