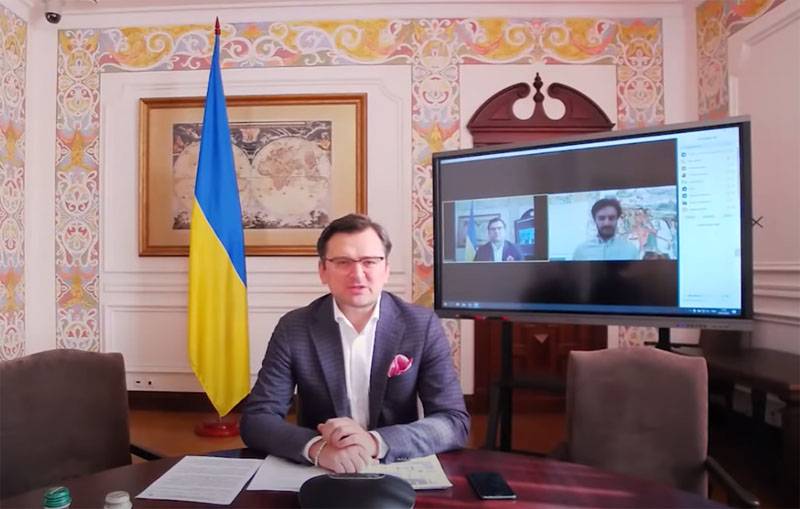 On the website of the Permanent Mission of Russia to the United Nations, material appeared with the unexpected title: "Wow, panov!" This material is Russia's reaction to Ukraine's blocking of a draft resolution proposing some relaxation of existing sanctions.
Recall that Russia and another 29 states suggested that the countries of the world go for a partial lifting of the sanction pressure in connection with the pandemic. This would make it possible to revive the global economy as a whole and solve a number of humanitarian problems. However, the Ukrainian representation in the UN strongly opposed such a proposal.
From the material of the Russian mission:
I would like to congratulate our Ukrainian colleagues on another "victory". As you know, in Kiev they perceive any opportunity to put "sticks in the wheels" of any Russian initiative in the international arena. As has long been obvious, this has become the main and only priority of Ukrainian diplomacy. Other priorities are unknown to us.
In the Russian permanent mission, the Ukrainian representatives who opposed the resolution were called "fighters with reality" and noted their blasphemy, which in fact crosses out the possibilities for world consolidation in the fight against coronavirus.
At the same time, the authors called for all the same to be lenient towards Ukrainian colleagues.
Of
Articles
:
... they still have a long way to go from emancipation from Anti-Russia, which essentially is post-Maidan Ukraine, to Ukraine itself, a country with a positive agenda, clear priorities, and democratic principles.
Commenting on their position, the Ukrainian Foreign Ministry called the resolution politicized, saying that "now we need real steps." Which ones, the Ukrainian Foreign Ministry did not specify.