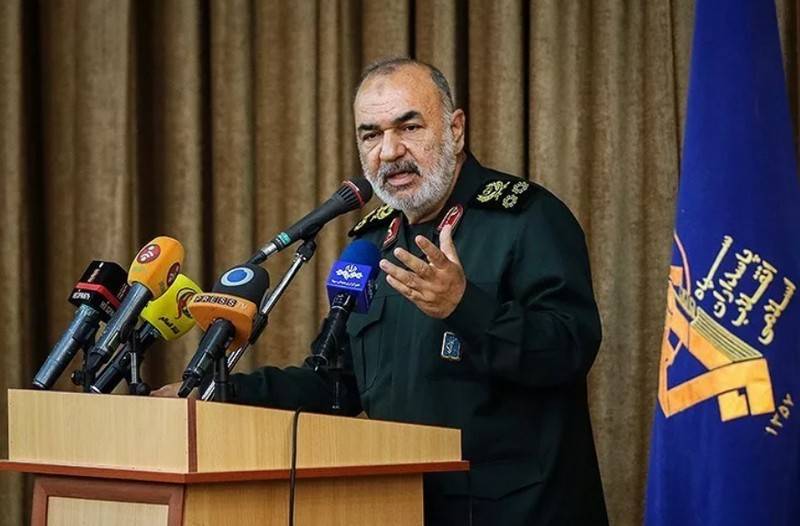 US ships threatening Iran's security will be attacked by the Iranian armed forces. The corresponding statement was made by the commander of the Islamic Revolutionary Guards Corps (IRGC), Hossein Salami.
Commenting on the statement by US President Donald Trump that he gave permission to the US Navy ships to destroy any Iranian boats that impede American ships, Salami announced a similar order given to the Iranian Navy. According to the commander of the IRGC, Iran is "determined" to protect the country's territorial integrity and national security.
We ordered our Navy. If a USS or US unit threatens our security, it will be attacked.
- the Iranian media cited a statement by Salami.
The IRGC commander promised the Americans a "quick and decisive response."
Recall that the US Navy accused the Iranian military boats from the IRGC of "dangerous maneuvers and provocations" near the warships of the United States
fleet
on April 15 in the Persian Gulf. On April 22, US President Donald Trump wrote on his Twitter page that he ordered US ships to "destroy any Iranian combat boats if they pursue American ships at sea."