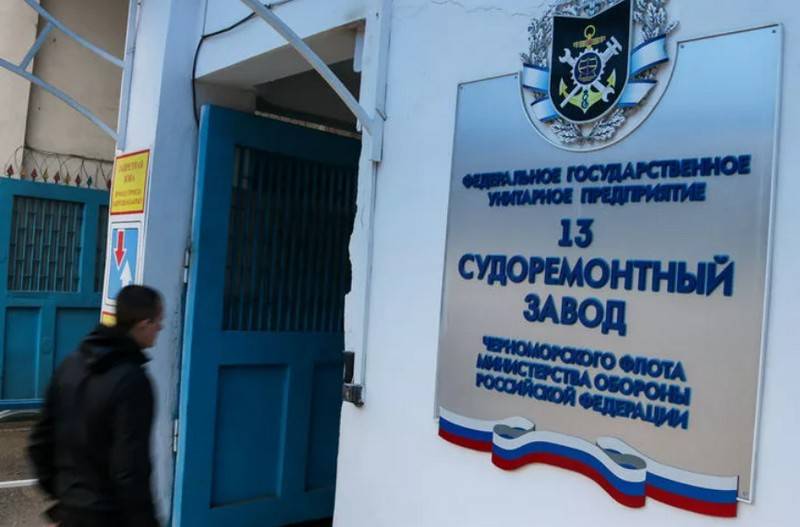 The Sevastopol 13th ship repair plant adjusted the repair program for warships, postponing the completion of work for this fall. The reason was the spread of coronavirus and self-isolation mode, Izvestia reported.
According to the publication, the deadlines for completing the repair of two Samum and Bora hovercraft, the Suzdalets small anti-submarine ship and the Shuya missile boat were postponed for the fall. All of the above ships must undergo a scheduled repair of missile and artillery weapons, however, it is not possible to attract specialists from other enterprises for a full-fledged research of armaments due to the introduced self-isolation regime. The competition for such work was also canceled.
The competition for the work of the shipyard was announced on April 10. But already on the 15th he changed them, moving them until October 1. Repair is delayed due to the spread of coronavirus infection. (...) the call of specialists will be carried out after the abolition of the self-isolation regime
- stated at the enterprise.
Meanwhile, it became known that on April 22 the flagship of the Black Sea Fleet - the guards cruiser Moskva was brought into the dry dock in the north of Sevastopol. The ship will undergo hull repair and maintenance, work will be carried out by specialists of the 13th Shipyard, in total about 400 people. Work on the cruiser should last 60 days. After completion of work and the return of the ship to
fleet
, "Moscow" will go to the Mediterranean Sea, where it will join the permanent grouping of the Russian Navy.