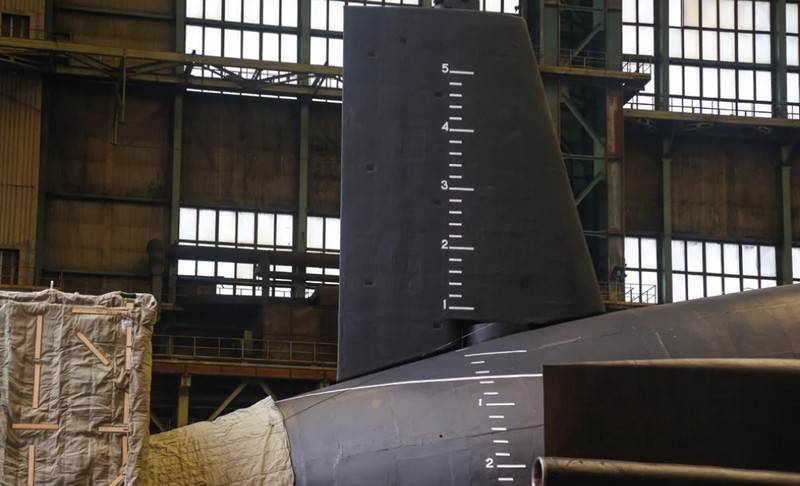 The standard carrier of unmanned aerial vehicles Poseidon - the nuclear submarine Khabarovsk of project 09851 will be launched at the end of May this year. It is reported by RIA
News
with reference to a source in the military-industrial complex (MIC).
According to the agency's source, they plan to launch the submarine at the end of May at Sevmash, where Khabarovsk is being built. After the descent, the submarine will be completed afloat, after which the carrier of the Poseidons will go for tests that will take at least two years.
It should be noted that the Khabarovsk nuclear submarine will be a regular carrier of underwater uninhabited vehicles and, according to unconfirmed reports, will be able to carry at least six Poseidons on board. At the same time, the Belgorod multipurpose nuclear submarine of Project 949A Antei, specially converted to Poseidons and launched on April 23, 2019, will be an experimental carrier. Belgorod plans to transfer to the customer in the fall of 2020.
Not much is known about the Khabarovsk nuclear submarine. The submarine project was developed at the Rubin Central Design Bureau (TsKB); the submarine itself was laid down at Sevmash in July 2014. The technical details of the project are not reported.
Last year, some Russian media outlets with links to their own sources stated that the launch of the Khabarovsk project 09851 submarine into the water will take place in the spring of 2020, and its commissioning in the Russian Navy is planned for 2022.
It should be noted that earlier it was reported that the Ministry of Defense plans to adopt up to 32 Poseidon underwater uninhabited vehicles, with the prospect of building four underwater carriers under them. According to the plans of the military department, two submarines with drones should be deployed in the Northern and Pacific fleets.