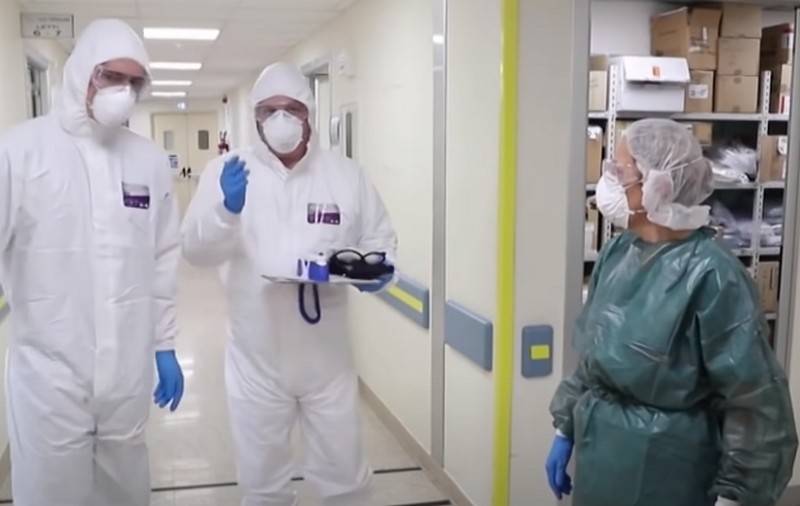 Russian military physicians based in Italy who help in the fight against coronavirus infection are treating the most severe patients. It is reported by the Ministry of Defense.
Reportedly, Russian specialists have deployed a field hospital in Bergamo, to which 70 patients with a complicated course of the disease were referred for treatment. At the hospital, Russian doctors work together with Italian doctors, 29 people have already recovered, they all left the hospital and went home, 41 more are still being treated. It is noted that for the entire existence of the hospital there was not a single fatal outcome, and eight people left the intensive care unit, managed by Russian specialists.
The Ministry of Defense does not explain why it was the Russian military doctors who were entrusted with the treatment of the most difficult patients, but Italy highly appreciates the professionalism of doctors from Russia, speaking of them as specialists who can save the most difficult patients.
The first weeks of work yielded very important results. This hospital made it possible to facilitate the activities of the main hospital of the province. This also applies to working with patients with low and moderate severity of the disease, and patients in the intensive care unit. But the main thing is that so far there is not a single fatal outcome in this hospital.
- said the head of the field hospital Oliviero Volotti.
Recall that, as a help to combat the coronavirus, the Russian Ministry of Defense sent eight medical teams, specialists from the Russian Chechen-Chemical Plant and special equipment to Italy.
Meanwhile, it became known that in Italy the second day there has been a decrease in the total number of patients with coronavirus, but the pandemic is still far from the end. On the morning of April 22, 183957 officially infected with coronavirus were officially registered in Italy, 24648 died, 51600 people recovered.