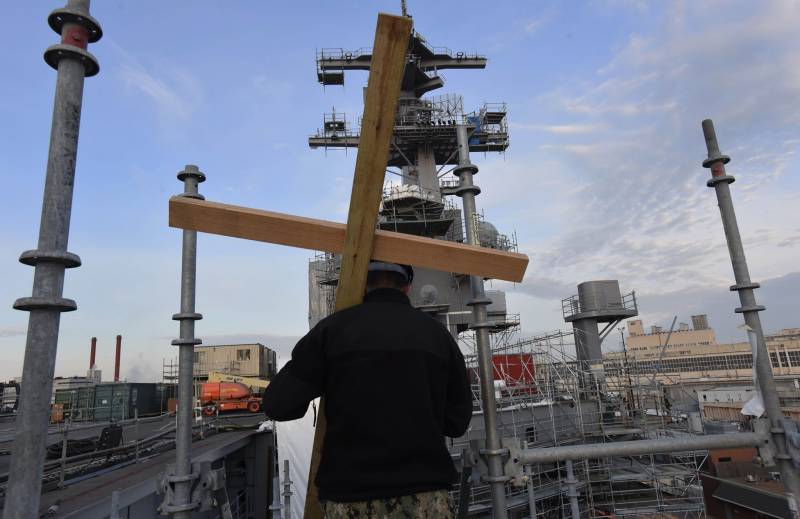 The U.S. Navy publishes photographs and releases about what is happening on aircraft carriers located at berth walls at military bases.
They talk about how combat service on ships is organized in the context of the spread of the coronavirus pandemic in the United States.
Reports say that on the upper deck of aircraft carriers, command forbids gathering in large groups. In this case, in the event of the appearance of crew on duty on the upper deck, it is prescribed to keep a distance of at least three meters from each other.
The photo from the aircraft carrier CVN77 "George W. Bush" shows how Easter celebration was organized on a warship.
A wooden cross was installed on board the ship, and the Navy chaplain held a celebratory mass, which only a few of the crew members could attend.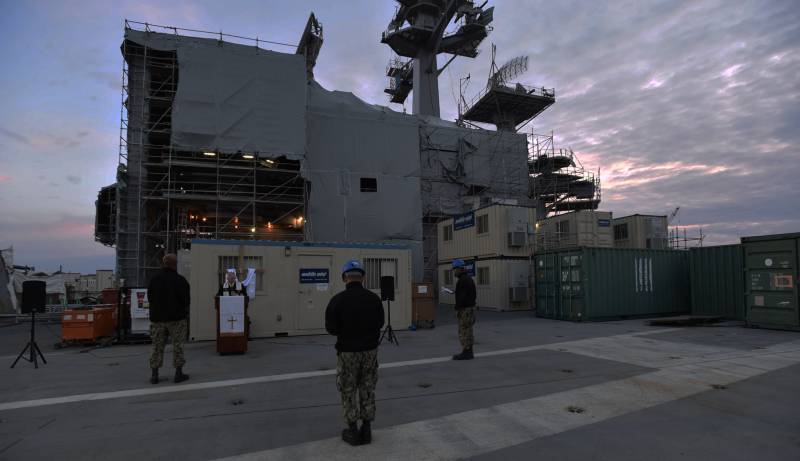 In the internal compartments of sailors are required to use protective masks. In this case, as it turns out, masks are often sewn on board warships - crew members.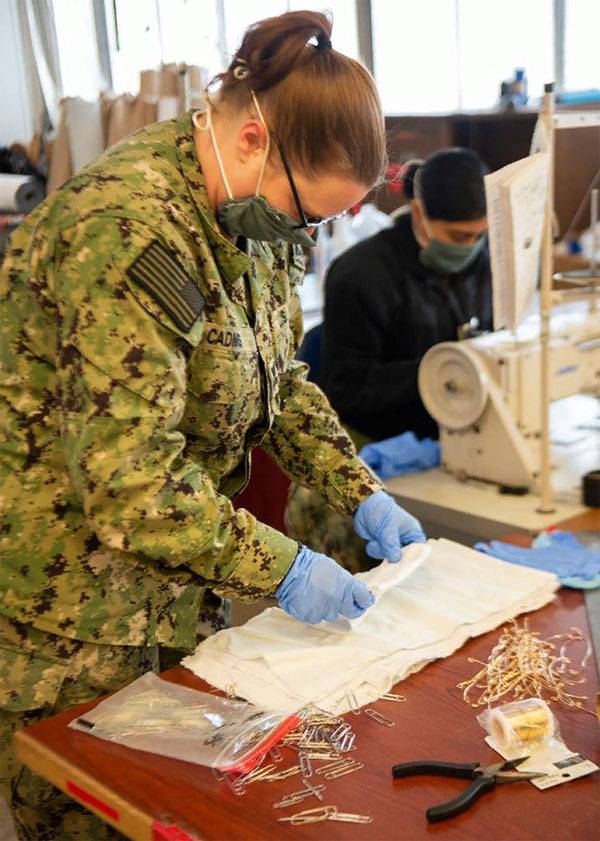 Meanwhile, it is reported that large-scale disinfection continues at Theodore Roosevelt aircraft carrier, which is located at one of the US bases on the island of Guam. Crew members who have not been infected are involved in the processing of thousands of square meters of aircraft carrier interior. Recall that on this ship the U.S. Navy previously revealed several hundred cases of infection. Sailors with symptoms were evacuated, the rest were left in quarantine.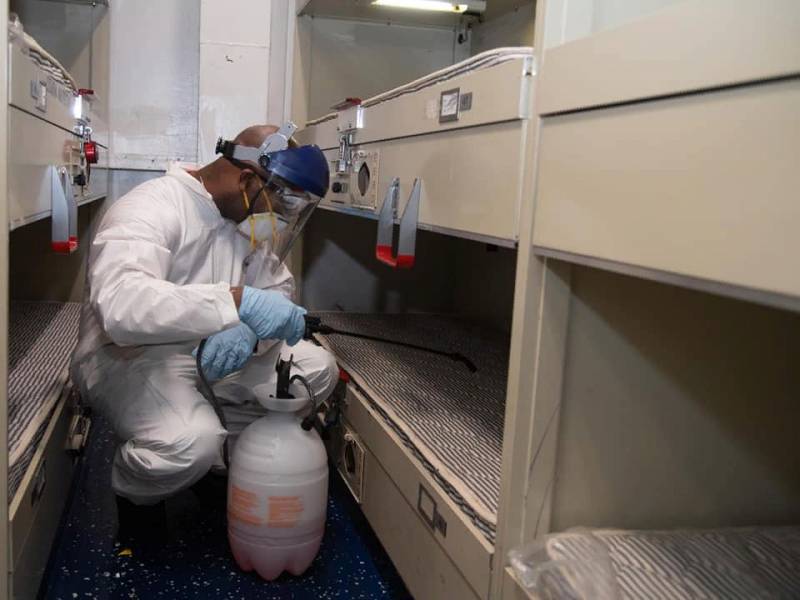 The cabins, in which servicemen with previously identified cases of infection, previously lived, are also treated by a special composition. At the same time, experts, studying photographs, say that with this approach to disinfection, the risks of infection are also high for those sailors who are engaged in such disinfection. In particular, it is noted that the soldier does not have a special hood covering his head, and open areas of his hands are visible in the wrist area.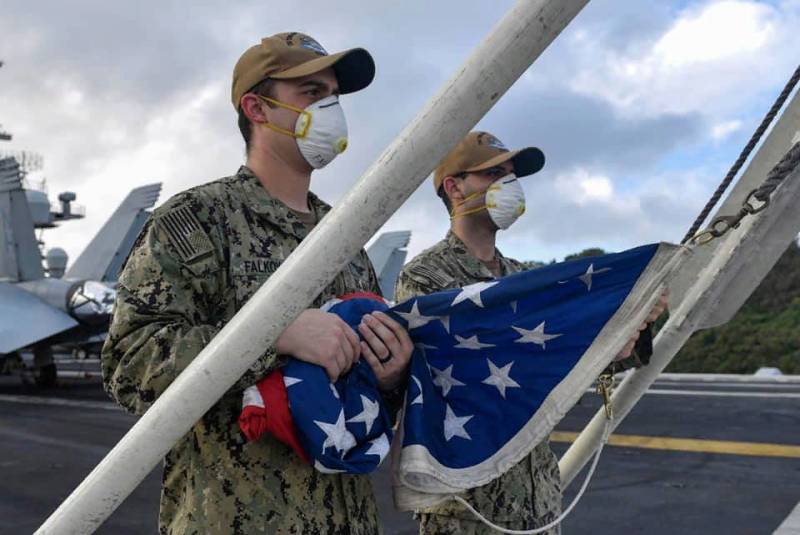 On the same aircraft carrier "Theodore Roosevelt", unlike the CVN77 "George W. Bush," crew members are required to be masked and on the upper deck.
Work carried out on the empty deck of the Nimitz aircraft carrier: