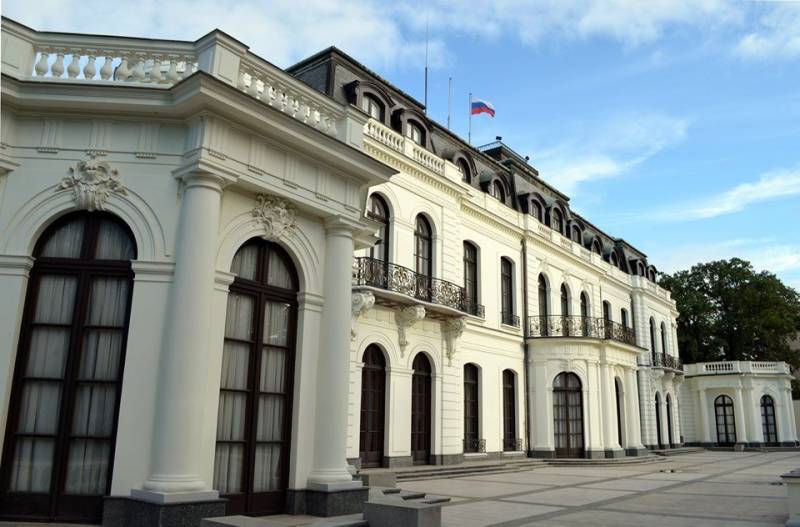 The network discusses political "cat and mouse," which called events related to the "targeted" component of the Russian diplomatic mission in the Czech Republic. It all started with the fact that the Prague authorities decided to rename the area on which the Russian Embassy is located in Boris Nemtsov Square.
The Czech authorities did not give any separate comments on this subject, having unsubscribed by becoming the traditional "translation of shooters" to the municipal authorities. " In turn, local media reported that the renamed square "will now remind the Kremlin of the death of the opposition leader."
Now it becomes known about the response of Russian diplomats. The Czech media came out with materials that said that the Russian embassy in Prague allegedly decided to change the legal address. Instead of "Nemtsov Square", 34 Korunovachni Street became this address. But this address was previously assigned to our diplomatic mission. On it is the consular department of the Russian diplomatic mission in the Czech Republic. And this address is located just a few hundred meters from the embassy building.
In the Czech Foreign Ministry, commenting on the notification received from Russian diplomats, they stated that they would not dispute this decision, since it is administrative in nature.
From a Facebook post from the Russian Embassy:
In mid-March, a notification was received from the Prague City Hall to the Embassy "about the termination of the address of the representative building of the Embassy: Pod Kastany Square, orientation number 1", which was the official address of the Russian diplomatic mission. According to this notification, the representative building "retains the address: Korunovachni street, orientation number 36".
Given that the name of Korunovacni Street is
historical
, has been used for more than a hundred years and, in our opinion, the probability of its renaming is much lower than that of the toponym "Boris Nemtsov Square" that suddenly appeared in the Czech capital. The Embassy decided to further use the address Korunovachni Street, orientation number 36 as its official address.
Thus, we are not talking about a "relocation" of the Russian diplomatic mission, as the Czech media hastened to present, which any professional journalist could easily verify by checking the information in the real estate cadastre (fortunately, it is available on the Internet). The official address of the Russian Embassy in the Czech Republic, as before, remains the address of the representative building of the diplomatic mission.
Initially, Czech media announced the "relocation of the embassy" of the Russian Federation.
As can be seen from the message, at first the municipal authorities notified the Russian diplomats that the former address "Ploshchad Kashtany" no longer exists. The Russian diplomatic mission gave its answer.
Recall that earlier relations between Moscow and Prague were somewhat heated due to the decision of the authorities of the municipality of the Czech capital to dismantle the monument to Marshal Konev. The head of the municipality, citing the reason for the demolition of the monument, cynically declared: "He was without a medical mask."