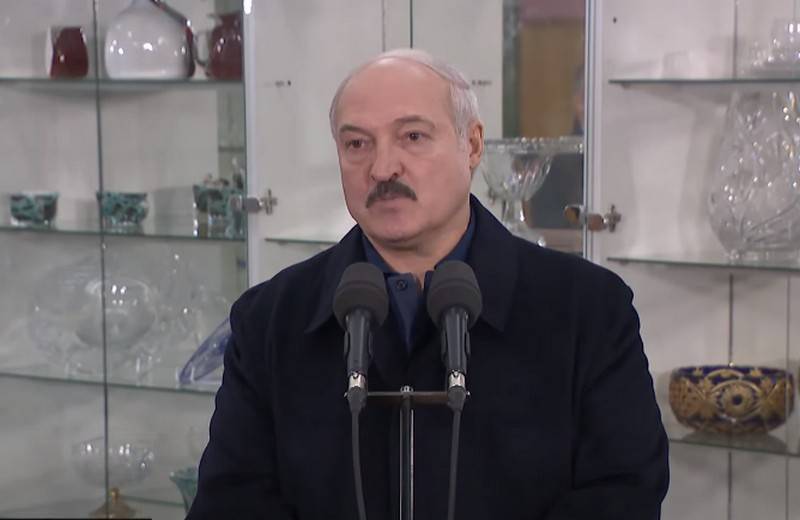 Belarusian President Alexander Lukashenko has criticized Russian test systems to identify a new coronavirus. He stated this during a trip to the Grodno region.
According to the Belarusian leader, Russian test systems "often give erroneous results." As an example, he cited the case of Russian specialists working on the construction of the Belarusian NPP.
(...) they arrived at the nuclear power plant, all 15 people were treated, examined with Russian tests - everything is positive. Put it in the hospital again and lay down. They refused Russian tests, took their own, Chinese - only one person turned out to be coronavirus
- he said.
Lukashenko stressed that many tests for coronavirus are carried out in Belarus, but Russian test systems do not give a normal result.
We are testing a lot. (...) But I must frankly say that the tests are not to hell. (...) Putin was in one infectious diseases hospital and after that the head physician fell ill there and talked in his hearts. He says: "I will not use these tests anymore: they only give the correct testimony to 60%." Russian test systems. He said 60%, but it seems to me, only 30%
- the media quotes the words of the Belarusian president.
The Rospotrebnadzor responded to Lukashenko's claims and said that the Russian test systems are among the most effective, which was confirmed by comparative tests in China and applications from other countries for the supply of Russian tests.
Russian tests reveal the minimum amount of foreign genetic material in the sample and do not cross-react with other pathogens, identifying just the new coronavirus
- declared in Rosportrebnadzor
The organization recalled that Russia donated to Belarus 14 thousand tests, and it was with the help of Russian test systems that the first cases in the republic were identified.
On April 18, 4779 cases of coronavirus infection were officially recorded in Belarus, 42 died, 342 people recovered.