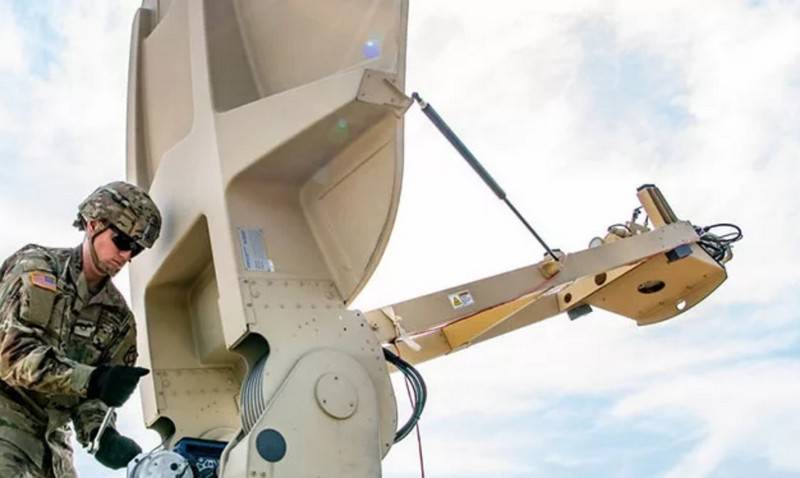 The American space forces intend to acquire and commission 2027 complexes by 48, designed to neutralize Russian and Chinese satellites. According to Bloomberg, these systems should interfere with satellites in case of conflict.
As explained by the representative of the center for the development and acquisition of weapons of the US Space Forces, Colonel Stephen Brogan, the systems planned for the acquisition are intended for the short-term decommissioning of spacecraft that support enemy communications. The complexes themselves are ground-based and their use does not imply "the appearance of space debris."
According to the agency, the American company L3Harris is developing, which offered the United States Space Forces (SC) two complexes. The name of the first one, already ready for operation, is not given, but it is known that the COP has already received 16 such systems. It is also known that the company is currently working on a second complex called Meadowland. The first four complexes of the US Constitutional Court should be received in 2022, another 28 - in 2023-2027. What these systems are and the principles of their work are not disclosed.
Note that the United States has repeatedly expressed concern about the development of Russian and Chinese space satellite constellations, allegedly threatening US national security. US intelligence (RUMO) annually publishes a special report that reflects all changes in Earth orbit and proposes measures to counter the "space threat" emanating from Russia and China.
Recall that the Space Forces are the sixth type of US armed forces, they were officially established at the end of 2019. Previously, the Pentagon said it was considering space as a potential theater of operations.