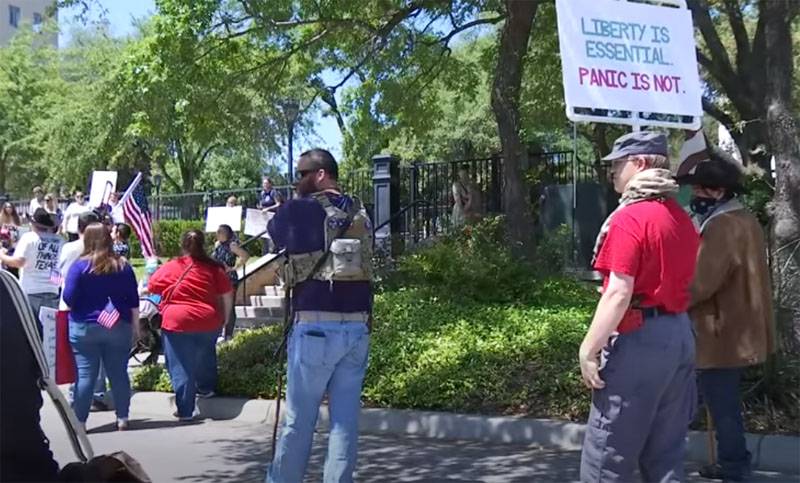 Texas authorities have decided to start phasing out the restrictions that were previously imposed in the United States in connection with the pandemic. This decision, made by Governor Greg Abbott, will allow Texas to become the first US state to move to the start of the lifting of previously introduced prohibitions.
Based on the decree signed by the governor, in Texas from Monday April 20 they will begin to open city parks and squares, remove a number of restrictions on the availability of a certain number of medical devices and special suits in clinics. A few days later, the opening of retail stores is prescribed.
However, the decree also prescribes restrictions, which citizens must strictly observe. So, for example, when trading, sellers will have to deliver the goods purchased by the buyer either to his car in the parking lot or to his house with an appropriate order. In parks and squares there will be a ban on gathering in groups of more than five people. State authorities also continue to oblige citizens to wear face masks.
On the situation with a new type of coronavirus in the USA
In Texas, identified more than 17 thousand infections. In total, in the United States, COVID-19 has already been diagnosed in more than 710 thousand people. For a day, the number of detected cases is almost 30 thousand. About 2,5 thousand died during the day, 2444 people recovered.
The actions of the governor of Texas in the United States were criticized by many, noting the following:
What can fundamentally change the permission to gather in groups of no more than 5 people? Or in such a group the coronavirus cannot be transmitted to each other?
I must add that earlier in Texas protests against the ban on employers. People demanded that the governor remove restrictions on doing business. Residents of Austin protested with no panic posters.
Apparently, it had a certain effect on the governor.