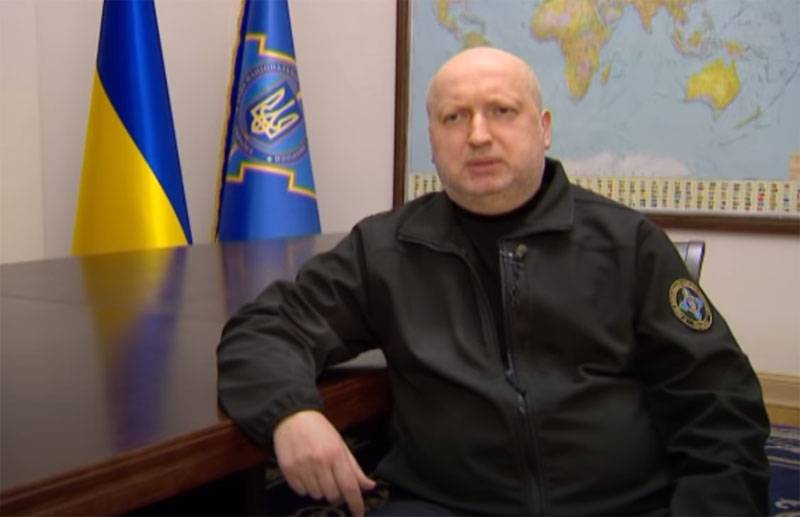 Former secretary of the Ukrainian Council of National Security and Defense, he is the former acting president of Ukraine Alexander Turchinov made a resonant statement.
According to Turchinov, the most important task that, it turns out, he set himself during his time as secretary of the National Security and Defense Council, was the task of creating a "missile shield" of Ukraine, implementing the country's missile program.
Turchinov said that it was he who stood behind the creation of this "shield" and controlled the implementation of the missile program of the Ukrainian state.
Turchinov:
Ukraine already has missiles that can destroy targets at a great distance. At the same time, it is worth noting that Ukraine has many problems with government orders, systemic financing.
The state defense order does not envisage procurement for the Armed Forces of the Kyrgyz Neptune divisions and Alder missiles for 2020.
The ex-secretary of the NSDC notes that without this, the missile program simply could not function.
Earlier in Ukraine, a series of missile tests were conducted, which Turchinov called the "latest." At the same time, experts noted that, by and large, we are talking about some modernization of Soviet developments.
For reference: MLRS "Alder" has an adjustable ammunition. Based on the Soviet system 9K58 "Tornado." Design development "Alder" - GKKB "Ray". Production began in 2018 at the facilities of the Artyom State industrial complex. At the moment, as Ukrainian sources previously reported, ammunition is being developed for the Alder rocket launcher with a range of target destruction of up to 200 km.