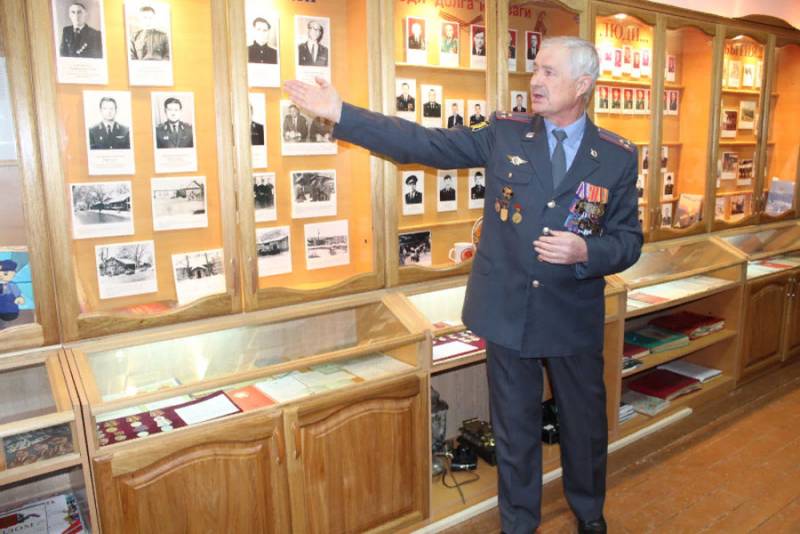 According to the departmental order of the Ministry of Internal Affairs of Russia dated August 12, 2010, the Day of Veterans of the Internal Affairs Bodies and Internal Troops of the Ministry of Internal Affairs of Russia is celebrated in law enforcement structures.
This date is selected on April 17th. And this choice was made due to the fact that on this day in 1991 - in the last months of the existence of the USSR - the Russian Council of Veterans of Law Enforcement Agencies and Internal Troops was created.
Today, officially, the internal troops of the Ministry of Internal Affairs of the Russian Federation no longer exist; they were reformed and transformed. The power structure that emerged as a result — the troops of the national guard, they are also the Russian guard — is a department that operates virtually separately from the Ministry of Internal Affairs. However, veterans of both the internal troops and, of course, the internal affairs bodies remain faithful to the holiday date, which emphasizes the dignity they have traveled with dignity.
Usually, meetings are held on April 17 with veterans of the bodies of the Ministry of Internal Affairs and the USSR Forces of the USSR (RF) in officer clubs, educational institutions, awards are made with diplomas, medals and orders. However, in connection with the well-known events that covered not only our country, but the whole world, this year no "face-to-face" meetings and mass events will be held on this day. But this is not a reason not to congratulate all veterans of the internal affairs bodies and internal troops on the holiday. The vast majority of these people performed their duty with honor, guarding the rule of law and the safety of citizens. For this, "Military Review" expresses gratitude to such people.
I would like to hope that the young replenishment of the internal affairs bodies for themselves places at the forefront honor, conscience and interests of the people. Happy holiday!