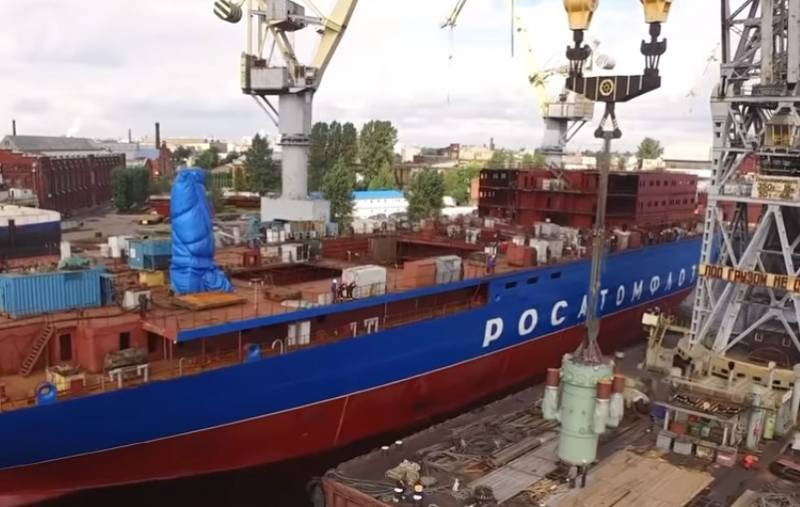 The Baltic Shipyard has not yet received steam turbines, which will then be installed on the Ural nuclear-powered icebreaker. The steam turbine installation (PTU) was to be delivered by the Kirov Plant.
This is stated in an article prepared by Jana Wojciechowska and published in the newspaper
Kommersant
.
Ural is the third icebreaker of Project 22220. It was expected that it would be transferred to Rosatom Corporation in 2022.
The Baltic Plant was waiting for the steam turbine plant in October 2019, but has not received it yet. In this regard, the company filed a lawsuit against three contractors that are part of the Kirovsky Zavod Group of Companies. The amount of the claim is 199,96 million rubles. The direct supplier of vocational schools is the Kirov-Energomash plant. The other two enterprises of the Kirovsky Zavod Group of Companies act as their joint guarantors.
Kirovsky Zavod disputed the lawsuit, noting the delay in financing by the customer and the delay in the supply of components for turbines.
At the same time, the management of the Baltic Shipyard assures Rosatom that, despite everything, the deadlines for the delivery of the Ural nuclear-powered icebreaker will not change.
The delay in the delivery of the steam turbine unit for the icebreaker was known back in December last year, which was then announced by Aleksey Kadilov, Director General of the plant.