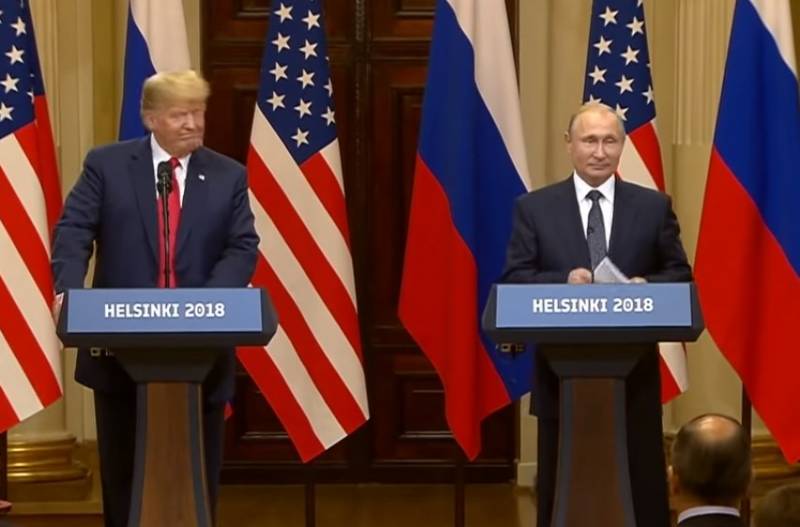 At the recent talks between the leaders of the oil exporting countries, the leaders of Russia, the United States and Saudi Arabia showed amazing compliance. They were able to coordinate their efforts to pull oil prices out of a steep peak.
The reasons and consequences of reaching an agreement on the oil issue were discussed among themselves by the head of the Russian Direct Investment Fund, Kirill Dmitriev and the famous American journalist David Ignatius, representing the Washington Post (WP).
According to the American columnist, since his election, Donald Trump has been looking for an occasion to start some kind of large-scale joint project with Russian leader Vladimir Putin. And his desire was destined to be realized precisely at tripartite negotiations between the USA, Russia and Saudi Arabia.
The scale of the agreement reached on the initiative of the three leaders is truly grandiose. They managed to come to a common opinion and convince other countries of it. This has led to a reduction in world oil production by almost 20 million barrels per day, which is about 20 percent of all oil production on the planet. At the same time, countries that are not members of OPEC + and never supported the organization's efforts to regulate oil prices joined the agreement. In particular, we are talking about the United States, Canada, Brazil and some others.
This could be called a great victory, but it did not become one because of the coronavirus. The pandemic has reduced energy demand to such an extent that the significant limitation of production did not affect oil prices as much as oil-producing countries would like. The head of the Boston Consulting Group oil advisers, J. Robinson West, expressed this very precisely:
It is good that an agreement is nevertheless concluded, but the main factor now is demand. It so happened that now, under oil prices, the floor seemed to have failed.
But although this agreement did not affect oil prices as much as expected, it showed that in a crisis situation, opponents can always come to an agreement and deal with problems together.
Kirill Dmitriev noted that in the two weeks preceding the agreement, Putin and Trump spoke on the phone five times, that is, more than the entire previous year. And the joint efforts of these two leaders, as recent events show, help to achieve excellent results.
Of course, in the context of the "coronavirus" crisis, it is difficult to predict anything, but there is reason to hope that the interaction between Putin and Trump will affect other areas as well, it will become just as productive. For example, it would be nice if leaders found a common ground on the issue of arms control.