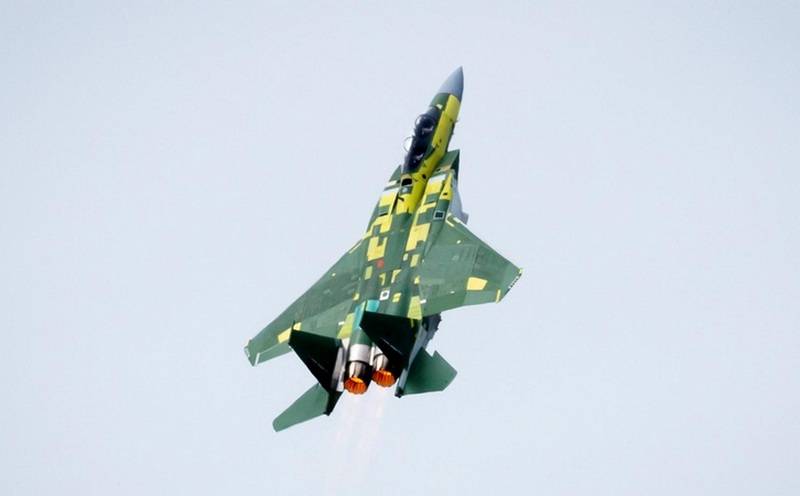 The first Boeing-built Boeing F-15QA multi-functional fighter for the Qatar Air Force made its first flight. This was reported by the Ministry of Defense of Qatar.
The first F-15Q for the Qatar Air Force first took off in St. Louis (Missouri, USA). The plane flew unpainted.
For the first time, Qatar announced the possibility of acquiring fourth-generation American fighter F-15s in 2016. In November 2016, the US State Department even approved the sale of 72 fighters to Qatar in the amount of $ 21,1 billion, but the Barack Obama administration blocked the deal.
In 2017, the United States and Qatar nevertheless signed an agreement to supply Qatar with the American program of intergovernmental military sales Foreign Military Sales (FMS) 36 multifunctional twin-engine twin-engine fighters Boeing F-15QA. The cost of the agreement, including armaments, equipment and training, is $ 12 billion, while the cost of 36 planes themselves is $ 6,2 billion. Another 36 fighters are in the option, which is valid until 2026.
The Qatari F-15QA is reportedly close to the F-15SA fighter jets delivered by Saudi Arabia. Qatari F-15QAs are equipped with Raytheon AN / APG-63 (v) 3 radars with AFAR and General Electric GE F110-129 engines.
The first fighters should go into service with the Qatar Air Force in March 2021, the end of the supply of the entire batch of aircraft is scheduled for the end of 2023.