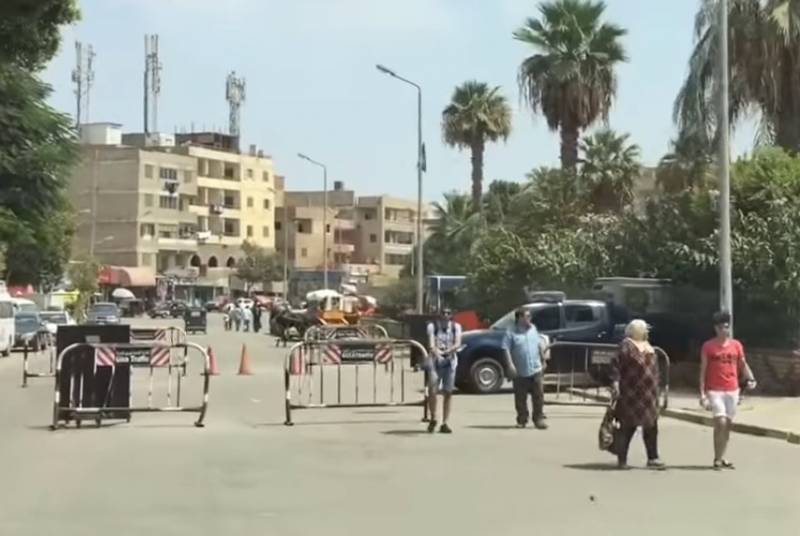 Egyptian Interior Ministry officials successfully carried out an anti-terrorist operation in Cairo. They eliminated the radicals preparing a series of terrorist attacks during Christian holiday events.
This was reported yesterday at the Ministry of the Interior of Egypt.
The members of the terrorist cell were secretly in an apartment in one of the densely populated areas of the Egyptian capital. The security forces had to storm it, as a result of which it was possible to eliminate seven militants. Unfortunately, during the special operation, Colonel of the National Security of the Ministry of Internal Affairs of Egypt Mohammed al-Khufi was killed. Another representative of the power department was injured.
Video circulating on FB shows Egyptian Ministry of Interior SOF (probably from Black Cobra Newly-Formed CT Unit) upon their arrival to deal with the terrorist cell in Al-Amiriya district, Cairo. pic.twitter.com/fFxaRzmaEU

- Mahmoud Gamal (@ mahmouedgamal44) April 14, 2020
Interior Ministry officials found that the terrorists professed takfirism. They were preparing terrorist acts during the upcoming Christian holiday events. In this country, April 19, the Coptic Christians, like the Orthodox in Russia, celebrate Easter.
As a result of the search in the apartment, six assault rifles and ammunition were found after the assault.
Last night, local media reported a shootout in Cairo. In the metropolitan area of ​​Amiriya, an armed clash between the police and terrorists in the apartment of a multi-storey building lasted several hours.