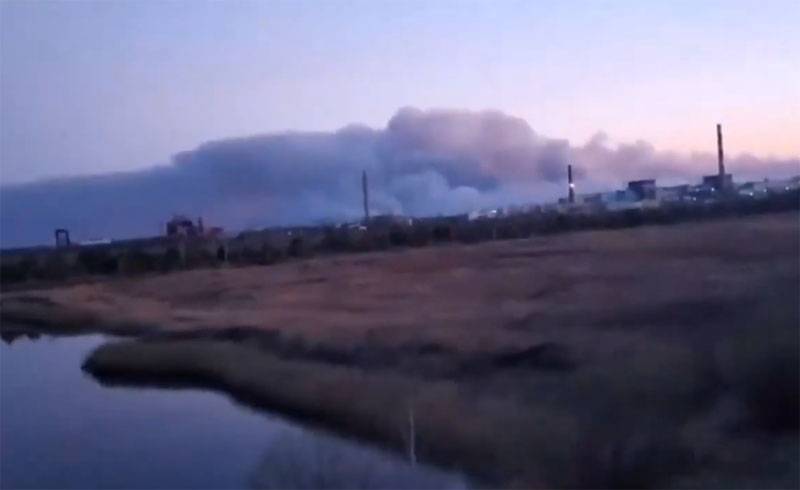 The Ukrainian media publish preliminary data on the fire that occurred in the Chernobyl exclusion zone a few days ago. Initially, it was reported that "everything is under control" at the GS Emergencies of Ukraine. The messages "fire localized" and "fire almost completely extinguished" were published by the service, alternating with each other.
Now it becomes known that there were serious difficulties with putting out a fire. UNIAN reports that the fire came close to the Chernobyl nuclear power plant. At the same time, only a small part of the staff currently works at the Chernobyl NPP itself in connection with quarantine standards. As the Chernobyl press service previously reported, more than 2,5 thousand people will not stay at the station site. There will remain only the so-called "operational personnel".
Along the "path" to the station, the fire destroyed dozens of hectares of forest, as well as 12 uninhabited villages located in the exclusion zone. Cemeteries and part of the infrastructure that previously belonged to the forestry service turned into ashes.
At the same time, the authorities claim that "the radiation background at the site of the fire in the Chernobyl zone remains within the normal range."
In the meantime, the main cause of the fire is considered arson. Previously, there have already been cases where the so-called "red forest" was actively sawed and exported after a provoked fire in one of the sections of the exclusion zone.
Video selection: