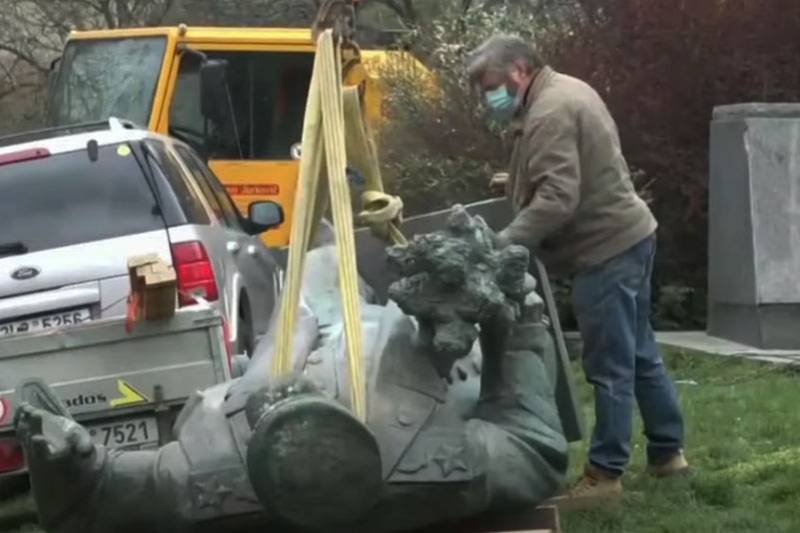 The Czech President commented on the decision of the municipality of Prague-6 regarding the demolition of the monument to Soviet Marshal Ivan Konev. Milos Zeman made his statement on the television channel Prima.
According to Zeman, those who made the decision to demolish the monument seem to have forgotten that Ivan Konev freed from the Nazis not only Prague, but also prisoners of the Auschwitz death camp (Auschwitz).
Miloš Zeman:
This is both stupid and funny. After all, those who dismantle the sculpture themselves do not represent anything. They have not achieved anything in their life. They are simply envious of those who have achieved a lot.
At the same time, the Czech president criticized the position of the Russian Federation. Recall that in Russia they promised not to leave the demolition of the monument unanswered, after which a criminal case was opened.
Zeman:
I can't call the reaction of Russia to what happened adequate. Indeed, the initiation of a criminal case in this case can be considered an interference in the internal affairs of the Czech Republic. This is an unproductive reaction.
The monument to Marshal Konev was dismantled on April 3. The Russian Ministry of Defense asked the Czech authorities to hand over the monument to Moscow, but the Czech Foreign Ministry said that "the monument cannot be returned, since it belongs to the Prague municipality."
Recall that earlier Milos Zeman was going to arrive in Moscow for the parade in honor of the 75th anniversary of the Victory.