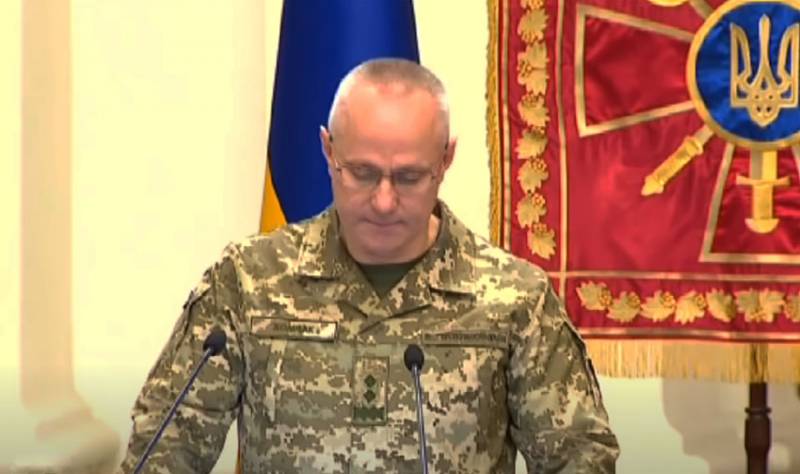 The Ukrainian president has amended the Regulations on the passage of military service. We are talking about the legislative norm, which provides for age regulations for service in the Armed Forces of Ukraine.
So, in the new version of the Regulation there is no norm for the previous restriction on the extension of the service life "for experienced professionals." In other words, if in the Ukrainian army a specialist is recognized as experienced, then he can extend the contracts without any previous restrictions. And, on this basis, the contract can be extended for up to five years in excess of the age limit for service.
At the same time, questions arose regarding the parameters for determining the experience of some and the lack of experience of others.
The revision of the age limit for general service also applies to the new norm.
The Regulation states that for Ukrainian generals and admirals the age limit for service (including in the military reserve) is 65 years. Now, if we are guided by the norm on the possible extension of the deadline by five years, then for generals and admirals of the army and
fleet
Ukraine, the age limit for service will be 70 years.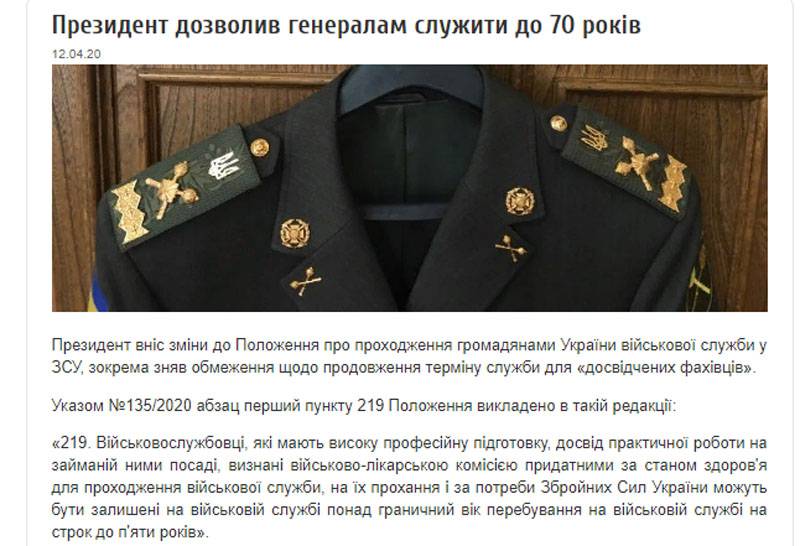 This publication in the Ukrainian media about the decision of Vladimir Zelensky caused a mixed reaction in Ukrainian society. Some consider this measure to be necessary, but correct, while others are confident that it will complicate the promotion process for young officers.