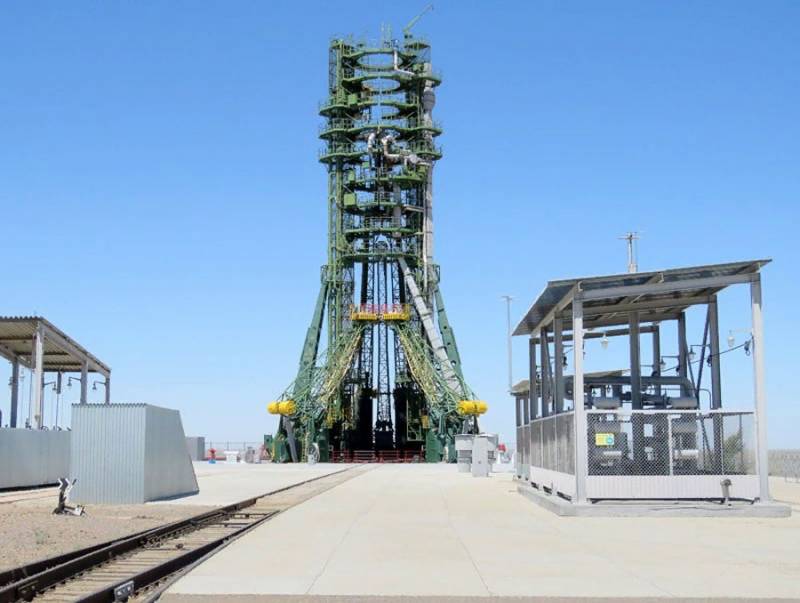 In the French press, on Cosmonautics Day, material was published that talks about the confrontation between Russia and the United States in the space industry, including the confrontation, so to speak, in rhetoric. An editorial from La Tribune stated that today "there is a confrontation between SpaceX and Russia."
From the article:
This is a war of statements by Dmitry Rogozin and Ilon Mask.
The La Tribune article says the following:
Russia believes that SpaceX lowers launch prices and also benefits from US sanctions against Moscow. Elon Musk advises them to launch reusable launchers. The head of the Russian Space Agency, Dmitry Rogozin, on Saturday accused the American company SpaceX of billionaire Ilon Mask of underestimating the prices of commercial launches, forcing Russia to lower its tariffs.
The material cites the publication of the head of Roskosmos on Twitter:
This is the whole cynicism and hypocrisy of our opponents. Instead of a fair fight in the space launch market, they lobby sanctions against us and use dumping with impunity. And when they are asked about the real price of the launch service, they blush and instead of answering try to cast a shadow on the wattle fence.
The same article cites the statement of Elon Musk, who responded to dumping claims. According to the owner of SpaceX, "the problem is that SpaceX launchers and spacecraft can be reused in about 80% of cases, while Russia does not."
La Tribune, meanwhile, reminded its readers of the ironic statement of Dmitry Rogozin made several years ago. We are talking about how Rogozin spoke of "the possible use of trampolines to send the US their astronauts into space."