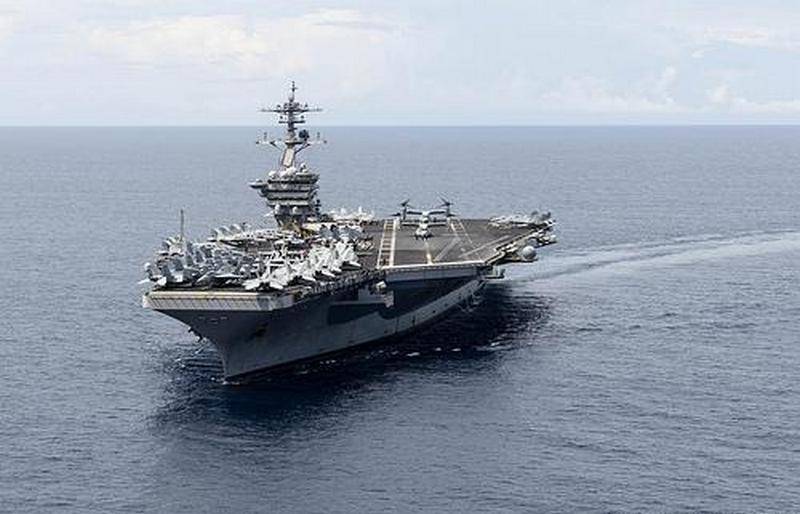 The number of coronavirus infected sailors aboard the USS Theodore Roosevelt CVN-71 (Theodore Roosevelt), an American nuclear-powered aircraft carrier, reached 550 people. This was reported by the press service of the US Navy.
The aircraft carrier continues to be on the island of Guam, on board is part of the crew, supporting the ship in a "fighting" condition. To date, nearly 3700 people have been reported to have been taken off its board, while coronavirus infection was confirmed in 550 crew members when testing 92% of the ship's payroll.
92% of the crew members of Theodore Roosevelt were tested on COVID-19, 550 positive results were recorded and 3 negative results, 673 sailors left the ship
- said in a statement.
Recall that the aircraft carrier USS Theodore Roosevelt CVN-71 ("Theodore Roosevelt") was the first American ship on which the crew massively infected the coronavirus. Despite the timely response of the captain of the aircraft carrier Brett Crozier, the US Navy command and the Pentagon leadership did not take appropriate measures, which led to the further spread of the disease.
Meanwhile, it became known that the United States came to first place in the world in the number of deaths from coronavirus, overtaking Italy. On the morning of April 12, according to Johns Hopkins University, the number of officially infected with coronavirus reached 532879, died from infection - 20577, recovered - 30453.
In all 50 US states for the first time in
stories
introduced a major disaster regime. The last state where this regime was announced was Wyoming.