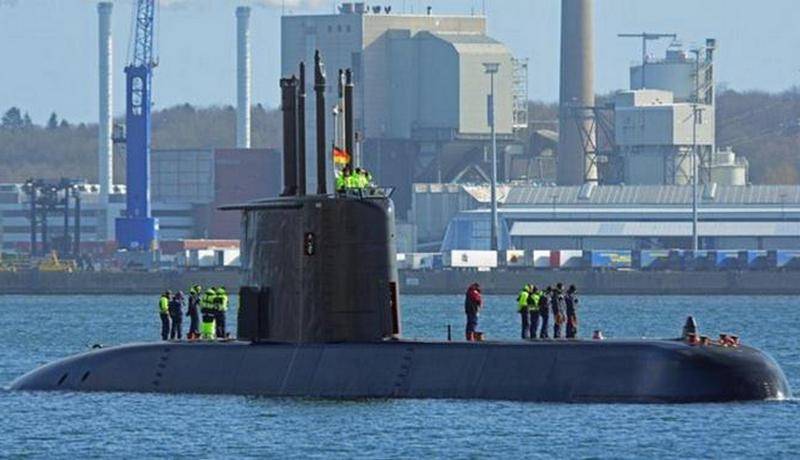 The Egyptian Navy has armed with a third diesel-electric submarine of project 209 / 1400Mod, built at the German shipyard Kieler Werft TKMS in German Kiel. The ceremony was held on April 9th ​​without ceremonies due to the coronavirus.
An intergovernmental agreement with Germany on the construction of two submarines of project 209 / 1400Mod for Egypt in the amount of EUR 920 million was signed in 2011. The Egyptian lead boat S41 was launched on December 10, 2015, transferred to Egypt in December 2016 and arrived in Alexandria on April 19, 2017. The second S42 boat was launched in Kiel on December 5, 2016. The Egyptian Navy received it on August 8, 2017, the boat arrived in Egypt on October 18, 2017.
In 2015, a second agreement was signed for two more submarines of this type (the third and fourth). S43 was launched in Kiel on May 3, 2019 and is now handed over to the Egyptian side. The last submarine is under construction, its transfer to Egypt is scheduled for 2021.
TTX: Submarine length - 62 m, width - 6,2 m, displacement - approx. 1400/1600 tons, underwater speed - 21,5 knots. in the surface - 11 knots, cruising range - 11 thousand miles, crew - 30 people.
In service: anti-ship missiles UGM-84 "Harpoon" and torpedoes DM2A4 (eight 533-mm torpedo tubes).
It is assumed that submarines will provide security and border protection in the Mediterranean and Red Sea, as well as the Suez Canal.