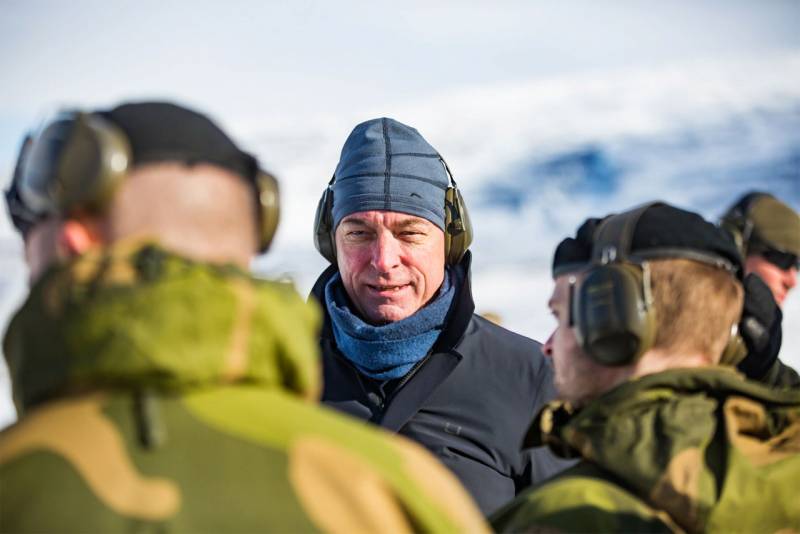 The Norwegian press reports the appearance of paramilitary patrols on the border with Sweden. Reportedly, to strengthen border protection, the Norwegian authorities decided to use the army, which should assist the border structures. At the same time, it is actually recognized that the border structures on the border with Sweden over the past few years have performed more formal functions. Now the situation has changed.
Recall that Sweden continues to be one of the few countries in the world where a universal regime of self-isolation (quarantine) for citizens has not been introduced. Swedish experts believe that in order to reduce risks, the self-isolation regime should be supported only by senior citizens. In Sweden, cafes and restaurants, beauty salons, cinemas and other public places did not close.
Norway decided that such a regime in a neighboring country poses a serious threat. Even journalists are advised against crossing the Swedish border.
According to the Norwegian press, in fact, for the first time since 1905 - since the collapse of the so-called Swedish-Norwegian Union - checks began by paramilitary patrols at border posts throughout the Norwegian-Swedish border.
Against this background, questions have arisen in Norway itself: if the Norwegian military was exempted from the need to participate in exercises and maneuvers due to the danger of contracting a new coronavirus, then why is it not considered to be involved in patrolling the border with Sweden that is dangerous for them?
The Norwegian command responds by saying that Norwegian military personnel are temporarily banned from participating in military exercises abroad, and on the territory of Norway itself this ban was not actually introduced.
For your information:
COVID-19 in Sweden (population 10,3 million) - 10151 detected cases of infection, 887 deaths;
indicators in Norway (population 5,4 million) - 6360 cases of infection detected, 114 deaths.